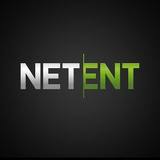 The management exodus continues at Net Entertainment and it's getting pretty thin at the upper levels. It's typically never a good sign when both the CEO and the CFO step down from a company.
It was less than a month a ago that the company suffered a major loss with the announcement that their CEO Johan Öhman was leaving the company for family reasons.
Since then, Net Entertainment has been searching for a new CEO, but Öhman's departure may have started a trend as the company's Chief Financial Officer Bertil Jungmar has also announced his departure from the company.
Jungmar had previously served as the company's CFO since 2008 and now definitive reason has been given for his abrupt departure. Jungmar will be replaced by Maria Hedengren, who was the the head of group control for Swedish IT company IBS. Hedengren is expected to begin her new role as CFO for Net Entertainment in October.
Net Entertainment needs to find a new CEO very soon. News of yet another top level executive parting ways with the company didn't help the company in the Stock Market. Earlier, shares in Net Entertainment have dropped 1.27 per cent to SEK58.50 per share in Stockholm.