For many industry commentators, 2011 will be seen as the year in which mobile gambling finally comes of age. Having been heralded as the 'next big thing' for more than 5 years now, results have fallen way short of the bold projections to date, and the real growth of this platform only began with the World Cup in 2010 where numbers suggested up to a 400% increase in platform usage across key operators.
The Past
The past failure of the mobile market to deliver anything close to projected revenues was not just limited to the reluctance of mobile operators to divert resource and effort away from the Internet product range. The underlying reasons were technology, behaviour and ancillary service related including
Unsuitable devices with complex download processes
Massive fragmentation of devices, screen sizes, operating systems which hindered development and imposed huge costs on developers
Mobile internet was transaction not experience based and didn't really take off on feature phones
Mobile gambling services were "execution only" and operated solely as an ancillary product to fixed internet account
Mobile network infrastructures were simply not good enough to meet the requirements, and the MNOs were extremely reluctant to promote of show any involvement in gambling.
Lack of customer confidence and trust in transacting on mobile
The Present
It is widely acknowledged that sports betting has been the driver of mobile gambling, and in particular in-running betting, which now represents up to 50% of interactive football(soccer) bets. Certainly is the product that is currently generating most revenue, however, bingo is gaining huge traction, and as devices and networks continue to improve casinos and games will continue to grow their market share. Already operators are seeing tremendous revenues from slots, yet, it is widely acknowledged that there is remarkable room for growth. Poker on mobile is not as straightforward as the other products, yet with the plethora of products available, it's hard to imagine that this will not find its own successes.
The emergence of Smartphones has been a game changer, primarily driven by the Apple iPhone and iPad. Estimates suggest that up to 50% of Smartphone users have made purchases online, and the demographic correlation between Smartphone/tablet adoption and betting propensity is driving player conversion. However, as Google's Android has now surpassed the iPhone, the land grab is nowhere near over and there will be further changes and evolutions to come.
Consumer Behaviour
Early mobile gambling products were limited to treating mobile internet as a miniature version of a PC or laptop. However, the initial winners in the space are those that realise and accommodate the intricacies of how consumers user their mobile.
Of primary importance is that mobile internet is utilised not used for sustained periods of time – and this, along with the screen size requires a very simple user interface, significantly different to that of fixed internet. In addition, the app/site usability, and the games and bets offered must recognise the need for speed and simplicity that fixed internet doesn't demand.
There is also a distinction between the use of tablets and that of phones. While phones are used for "snacking" on the road, tablets which more often than not don't leave the home are used for deeper more prolonged surfing and the preferred at-home choice for "multi-screen" use in front of the television.
Mobile Marketing
App Stores: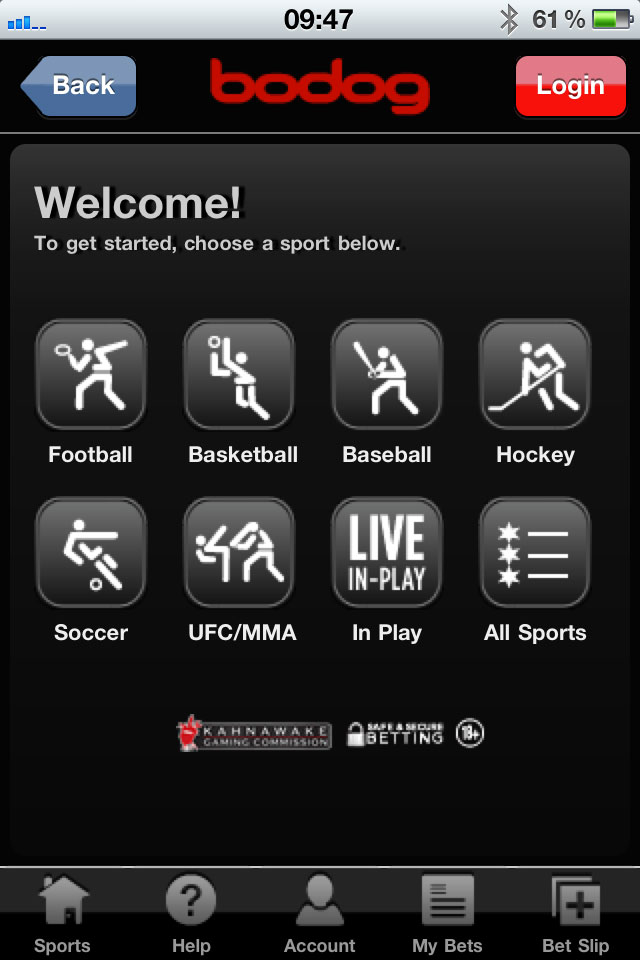 The absolute key to mobile success is discoverability by the user, yet currently, the only way to get an application to an iPhone or iPad customer is via Apple's official App Store. But, the restrictions on gambling are onerous and the application process is lengthy and tedious at best. On the other hand, Android is theoretically more flexible but, since March 2011, has expressly prohibited the presence of any gambling application in its Android Market. However, operators can promote Android applications from any source, including their own website, and third party app stores such as Amazon, Getjar and Ovi.
Advertising: Advertising on mobile devices has significantly changed in recent months being that internet consumption, driven by social media sites such as Facebook, has increased dramatically which means that the volume of advertising and targeting opportunities has also grown in parallel. Specialist agencies such as Somp and 4th Screen are working with many gaming operators in this field.
SEO: Search engine optimisation on mobile is not as slick as it has become on internet. Google's search engine for mobile, separate to its internet functionality has been described by some as "hit and miss". There are also massive differences in consumers search process on mobile as opposed to fixed internet and to simply replicate the internet strategies on mobile will not suffice. In addition, SEO must now include positioning within App Stores, which is a brand new phenomenon that is only just being realised.
Tracking: Currently a well-acknowledged issue for marketing and affiliates in that it is not nearly as effective on mobile as it is on internet, although efforts are being made to rectify this situation
Affiliates: Typically the presence of affiliates is the sign of a mature marketplace, which mobile gambling certainly is not. Yet, operators and affiliates are seeing the opportunities far earlier in mobile than they did with fixed internet gambling. Unfortunately the technology is not yet – Google's search functionality, tracking, and third party cookies.
SMS: Considered by many as "old school" mobile marketing, yet it remains one of the most effective tactics, provided it is executed properly.
Payment Processing
This is an area of the business which is considered by many operators to be lagging in relation to the front end and content that has been made available to consumers. To date, the majority of Payment Service Providers are simply modifying their internet process for the phone, which is clunky at best and not attractive to bettors, and there is a definite need for systems and processes that are designed specifically for mobile use. In addition m-wallets rather than e-wallets are yet to emerge on the market. A lot of work is being done, and it's likely that suitable payment products will emerge over time – but it's yet to be evidenced, and once it is, we will see further mobile growth overall, but in particular in East and Southern Europe where credit and debit cards are not so prevalent.
Aideen Shortt is a private consultant and contractor to the gaming industry, and is the author of Mobile Gambling: A Comprehensive Strategy and Review
The following article was submitted by Aideen Shortt, the author of Mobile Gambling: A Comprehensive Strategy and Review. To have your editorials featured on CalvinAyre.com please contact Bill Beatty.