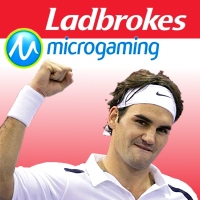 Ladbrokes has signed a new deal with longtime software supplier Microgaming to provide Ladbrokes.com with casino and games product. In February, Ladbrokes CEO Richard Glynn publicly declared his dissatisfaction with the terms of some of his company's existing deals with core suppliers and that in future he would be looking to exact concessions from these companies… or else.
And now? "This agreement reflects our ongoing objective to offer customers the best products in the marketplace through more flexible supplier relationships which offer increased opportunities for growth. Microgaming has a proven track record and product range and this new agreement offers us the opportunity to maximize our relationship in the future." (Kumbaya, my Lord, kumbaya…) Glynn also noted that the rollout of new gambling machines in Ladbrokes' betting shops (courtesy of its Aug. 2010 deal with Global Draw) had been completed a month ahead of schedule.
Boylesports wants to sell seven of its betting shops: five in Dublin, two others in Ennis and Ballincollig. The company has over 160 stores across Ireland, and plans to eventually have more than 200, but these underperforming seven are not part of that plan. Given the current state of the Irish economy, CEO John Boyle says "a divestment strategy" was required to protect the overall health of his company.
The health of William Hill punter Nick Newlife is, sadly, no longer a worldly concern. Oxford resident Newlife died in 2009 at the age of 59, but back in 2003, he placed a £1,520 bet at 66/1 odds that tennis ace Roger Federer would win seven Wimbledon singles' titles before 2019. Federer is now just one win away from Newlife's bet paying off handsomely. Too bad he's not around to enjoy it, you say. Fortunately, the aptly named Newlife had the foresight to will his bet to Oxfam, and thus the charity stands to collect £101,840 if/when Federer delivers the goods on grass. Oxfam's Stuart Fowkes noted that the charity depends on legacies "in all shapes and sizes." Here's hoping Federer delivers on Newlife's legacy.
Comments