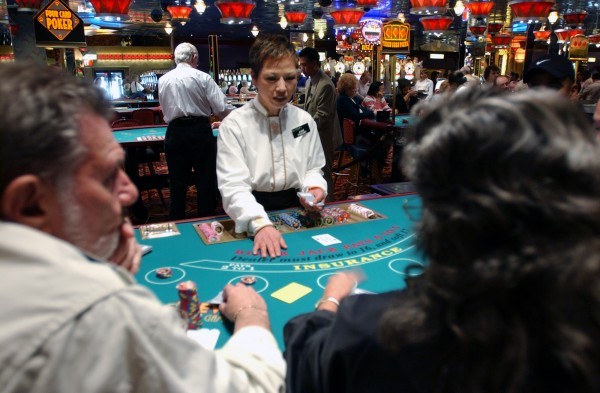 No wonder Atlantic City's casino industry is on its knees when you have people like Don Johnson around. The star of Miami Vice high-rolling Blackjack player from Pennsylvania has been the man revealed to have taken three casinos for quite the ride this past six months. There's nothing underhand about the $15million that he has won either.
Laughing, he told The Press of Atlantic City, "I'll take luck over any other skill. There's no magic to this. Eventually, someone would whack them. I'm just glad it was me. I'm not breaking any laws. I'm beating them with my own skills."
The 49-year-old's streak included $4.23m won at Caesars Atlantic City in December, $5m at the Borgata over five months and a record $5.8m during 12-hours at the Tropicana in April.
Due to a successful past 15 years at Blackjack, he has been banned from a number of casinos. This includes Caesars and Harrah's premises in Nevada and Resorts and Trump Taj Mahal in AC turned him down. Johnson's day job is as CEO of Heritage Development, a company that uses computer-assisted wagering programs for horse racing. This explains Johnson's final comments.
"I don't think they will let me play anymore," he said of the Atlantic City casinos. "But it's not going to change my life. If I don't play blackjack, I'll just go to the horse races."
It's unclear as to how much he lost over the period. The fact that the Tropicana allowed him to bet $100,000 a hand could suggest that the majority of the $15m has returned to their coffers and have proved that the house rarely loses. For the moment he can definitely call himself the Don.
Comments