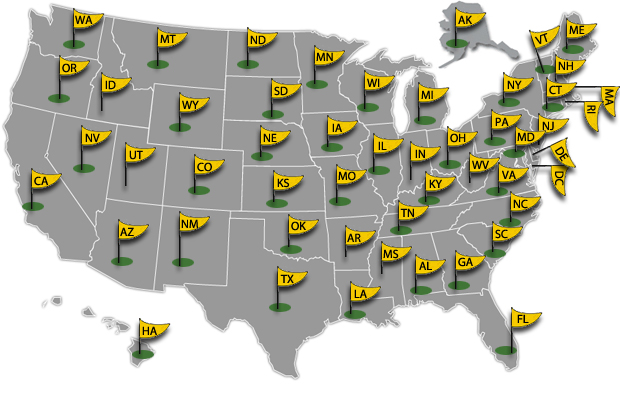 At CalvinAyre.com, we take pride in our coverage of the gambling industry and industry events. As a pro industry site, it's always great to see minds enlightened and opinions changed once facts are exposed.
According to a recent Ipsos survey conducted online as part of a lottery and gaming study, not only do most Americans not believe that Internet gambling is illegal, but a majority of them think that regulation should occur at the state level instead of federally.
According to the Ipsos survey, only 41 percent of Americans believe that Internet gambling is illegal. With that knowledge, 46 percent would still be willing to see it permitted as long as appropriate government regulations were in place. Additionally, one quarter didn't seem to give a hoot what the government says or does with as many as 25 percent willing to permit it even without government induced regulations.
The poll shows a marked change in opinions from last year regarding online gambling. Last year, 55 percent of respondents felt the federal government should be the regulator compared to just 45 percent who felt it should be handled at the state level. Now in 2011, the study has shown a rather drastic reversal of roles of public opinion. The study showed just 45 percent favoring federal regulation while 55 percent were of the opinion that it should be handled on an individual state by state basis.
"While there are controversies and concerns, the idea of legalizing and regulating Internet gambling seems to have some possible upside for the gaming industry in America," says Paul Lauzon, Senior Vice President & Managing Director of the Lottery & Gaming Group at Ipsos in the report.
Louzon highlights in the Ipsos report that, "Currently 9% of Americans admit to spending some money on internet gambling activities in the past year. If Internet gambling were to be permitted and regulated by some form of government, 13% agreed they probably or definitely would spend money on this type of activity during the next 12 months. This proportion goes up to 15% if Internet gambling were legally permitted and offered by their favorite land-based casino."
Lauzon explains the shift in attitude: "Many states have tabled bills to introduce or regulate various types of Internet gambling. The U.S. Congress actually passed a bill for the DC Lottery to launch 'intranet' gaming. Some of this information has been in the media quite a bit in the past year and it could be starting to sway public opinion on who should regulate Internet gambling. It could also be argued that since the Republicans took over the House in last November's mid-term elections that there is momentum toward smaller federal government and for state regulators to assume more responsibilities."
Louzon describes in the Ipsos report, "When prompted, 19% of Americans were aware that recently, the founders of PokerStars, Full Tilt Poker, and Absolute Poker were among 11 people accused of alleged bank fraud, illegal gambling offences and money laundering in an indictment unsealed by federal prosecutors…This event which took place Friday, April 15th, has now become known as 'Black Friday' among those in the industry that were or are operating within the U.S. outside legal and regulatory frameworks, but known as 'Gold Friday' among those waiting for the landscape to be cleared to set the stage for appropriate legal and regulatory implementation."
The results of this poll shouldn't be all that surprising. But it is interesting to note how more intensive media coverage of Black Friday and the online gambling industry has helped to sway public opinion and draw attention to the inadequate regulatory system in place in one of the largest online gambling markets.
It seems that the respondents to this study now agree with what CalvinAyre.com has maintained all along, that regulation would likely come at the state level first.
Comments