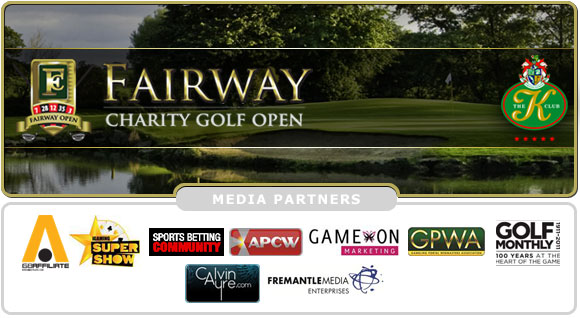 CalvinAyre.com is pleased to announce that it will be the official video media sponsorship of the Fairway Casino Charity Golf Open taking place on May 24 2011 in Dublin, Ireland.
This charitable golf event will take place just prior to the iGaming Super Show, which allows for an excellent opportunity for relaxation and networking while giving to a charitable cause.
The proceeds from the Fairway Casino Charity Golf Open event will be donated to the Children First Foundation, which is also supported from the iGaming Super Show.
After the Fairway Casino Charity Golf Open event get ready for a magnificent party of epic proportions! Join CalvinAyre.com as we celebrate our anniversary the following day on May 25, 2011. Join us on the greens and then join us as we celebrate Calvin Ayre's 50th birthday as well as CalvinAyre.com's anniversary in style.
The Children First Foundation was founded in 1991 and works with disadvantaged families throughout Ireland. The charity operates three services; Counselling, an Intervention Programme and a Graduate Programme where "individuals of good fortune commit to children of misfortune". The aim is to help break the cycle of poverty.
CalvinAyre.com joins a cast of sponsors like Fremantle Media Enterprises and iGaming Super Show among many others who are working to make this event a huge success. It's our hope that this event will bring the gaming community together to raise funds for a chosen children's charity.
To learn more about sponsorship opportunities or to donate to this charitable event and the Children First Foundation contact [email protected].
For those unable to attend this event, don't worry, CalvinAyre.com and our gorgeous Ayre Heads have got you covered. Our lovely Ayre Heads will be on site patrolling the greens and providing exclusive coverage of this event with updates available at CalvinAyre.com.
Comments