This year's European Poker Tour (EPT) stop in Berlin has so far gone without so much as a poker player expressing his disgust at being eliminated. All the pieces are in place for a tournament to remember, apart from the fact that a German player isn't currently top of the chip count.
353 players were left from day 1A and 1B when day two got underway. This was whittled down to 120 players ahead of the third day of play with Frenchman Fabrice Soulier in a commanding position atop the chip count.
Soulier is the only player with a chip count in seven figures as he sits on a stack of 1,079,400, a considerable amount ahead of second placed Alessandro Laubinger on 742,400.
Day three will see the field shrink again to 24 players as it gets down to the business end of the tournament at the Spielbank Berlin Casino.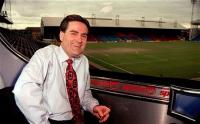 Elsewhere in the iGaming world, eGaming Review has announced the host of the eGR B2B Awards next month.
In a move that could ruffle a few feathers in a world where women are commonplace, former Sky anchor Richard Keys has been confirmed as the host of the awards.
Keys was sacked earlier this year after he and co-anchor Andy Gray were heard to make comments about women that could have been taken as sexist but will host the ceremony at Chelsea Football Club on Tuesday 3 May.
The iGaming conference world is not conservative in the slightest and it will look forward to see if Keys can forge a career as a conference host with the most. He'll have a lot to live up to after Jack Whitehall's performance at the eGR Awards back in November though.
Tickets for the event, which is sure to sell out, are available at this link.
Comments