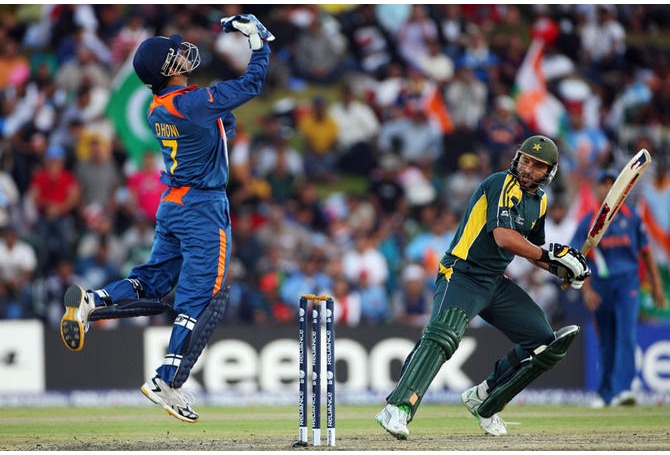 The match-up that those on the Indian subcontinent have been awaiting since the 2011 Cricket World Cup began exactly 43 years and 28 days ago is finally upon us as India face bitter rivals Pakistan, the winner advancing to the weekend's final.
With more rioting, for tickets, than London enjoys on a typical student protest and ticket prices rising higher than Charlie Sheen's current stock the stage is well and truly set for what could be a Bollywood blockbuster.
As we've noted before here on the tablog the illegal sports betting industry that exists in India is likely to be veritably buzzing at the prospect of a match between these two sides. Both countries will see a spike in bets on the match, and the Associated Press of Pakistan is even carrying quotes from an anonymous bookmaker, who states, "Our expectation of doing business on a semi-final between arch rivals is much more than even final of the World Cup.
"It was in fact a dream of bookmakers that teams of Pakistan and India came face to face in semi-final or final of the cricket competition."
It comes as the almost daily arresting of bookies while the tournament's on continued, the Times of India reporting that three men were arrested in the Indian city of Chakeri after reportedly running a betting racket ahead of tomorrow's encounter.
All of it continues to support the view that India, and to a lesser extent Pakistan, really should have had some kind of gambling legislation in place before the tournament began. The tax money alone would have added to the country's economy and meant that law enforcement agencies didn't need to focus time and resources on a gambling crackdown.
Awaiting them in the final will be either New Zealand or Sri Lanka, the latter making it an all-Asian final and the feverish betting would continue ever further.
Comments