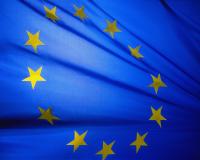 The European Commission's (EC) long awaited Green Paper on the online gambling industry was published today and will herald the start of a consultation into the industry.
The Green Paper's stated primary aim is to obtain a fact-based picture of the existing situation in the market and how regulations differ across the patchwork of online gambling markets that exist.
Four key policy issues will be focused on by the consultation. These are the "definition and organization of online gambling services," "related services performed and/or used by online gambling services providers," "public interest objectives," and "enforcement."
Internal Market and Services Commissioner Michel Barnier said, "With this Green Paper, we have launched an ambitious consultation with no pre-determined views on its possible follow-up. The on-line gambling market in the EU continues to grow rapidly and generates important revenues that are sometimes channelled into good causes. Its expansion must go hand-in-hand with a determination to protect our citizens, especially minors, and to ensure that offers of these types of services within the EU are sound and well-regulated.
"It responds to calls from the European Parliament and the Member States for us to address these questions jointly. This consultation is not about liberalisation of the market, it is about ensuring that the market for on-line gambling services within the EU is well-regulated for all."
The EC is also seeking the views of stakeholders in order to collect detailed information and data on key policy issues. Contributions to the consultation, that are likely to come from far and wide, are welcome and can be submitted until a deadline of July 31st 2011.
The full paper can be found at this link.