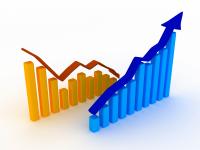 The London Capital Group (LCG) is hoping to gain £8m through the release of new shares so that it can continue trading at its current level.
It comes after the company was ordered to pay £3.2m by the Financial Ombudsman Service (FOS) after an alleged failed trust fund that dates back to 2009. According to chairman Richard Davey the decision is one "LCG intends to challenge robustly."
It wasn't all doom and gloom for the group, as the delayed end of year results for 2010 showed a 25% year-on-year rise in revenue, although the FOS assessment has meant a pre-tax loss of £66,000, compared to a £5.8m profit in 2009.
New CEO Simon Denham, appointed last year, told shareholders, "Client acquisition has been challenging for our own brands and our white label partners with numbers falling some 34% over the course of the year due in part to the late delivery of technology upgrades.
"Despite this, we achieved a record month in December for client acquisition, which is normally a difficult month to attract new customers."
The group is confident for the remainder of 2011 and should confirm the issue of the new shares by 7 April if shareholders agree.
Cryptologic also released results earlier today and, despite running at a net loss year-on-year, it was nowhere near as bad as the year before.
Net losses were down 42.5% with final quarter net loss down to $0.8m from Q2's total of $12.7m, representing a dramatic improvement for the software firm.
In terms of full year results, although total revenue decreased from $39.8million to $26million, they could take optimism from the total expenses being reduced by 39% and the earlier mentioned net loss peaking at $20.4million as opposed to $35.5m in 2009.
It came after additional restructuring was completed in the final quarter of the year and a newly signed licensee deal with bwin meant the launch of two games with one part of the gaming industry's biggest merger.