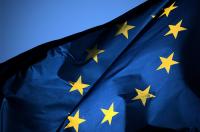 A green paper on online gambling for the entire European Union has been postponed for a second time.
Internal Market Commissioner Michel Barnier first suspended it back in October 2010, and the plan was to release it later this week on March 16th.
According to Europolitics.info, it's now set to be released a week later on March 23rd and is highly anticipated by all those countries in Europe that have a vested interest in online gambling.
Elsewhere in Europe, after already reporting earlier today that the Irish are not as lucky as first thought, just ahead of this week's Cheltenham Festival, another company is focusing on those across the Irish Sea.
OddsFutures.com, who claim to be the world's only sports futures trading website, is encouraging traders on their site to profit from the unusual betting patterns of Irish punters at the festival.
Donagh Cummins of Cummins Bookmakers commented, "The race that gives rise to the most dramatic price changes is the Festival Champion Bumper. Irish- trained bumper horses have always dominated this race, and English punters often latched onto gambles on Irish horses, thus creating a snowball effect."
They went on to cite a number of examples where the site would have been very helpful at last year's Festival and are even offering a full refund of up to €20 for any account that isn't in profit after 30 days of trading.
Comments