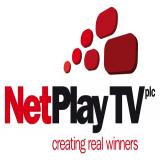 It was just last November that NetPlay TV's founder and CEO Martin Higginson stepped down to focus on his own investment firm. During that time, the company was experiencing huge losses due mostly to significant investment in a very unsuccessful six-month trial of its Bingo Stars product on ITV.
Charles Butler, the current CEO of Netplay and the man that replaced Higginson, now has to deal with the loss of the company's Chief Operating Officer and a man who helped usher the company through a very challenging period.
Butler said of Templer's departure, "Guy has played a large part in the restructuring we have implemented over the past few months… He has helped to build a very strong management team, which is now running the core of the business".
Butler continued, adding "We have come through a difficult period and Guy is leaving with the business on a strong footing when the results of our recent hard efforts are beginning to be reflected in the company's performance, we wish to thank him for his contribution."
As for Templer, he probably needs a break from what must have been a trying period. Templer announced that he will be leaving the company at the end of March to pursue another career opportunity.