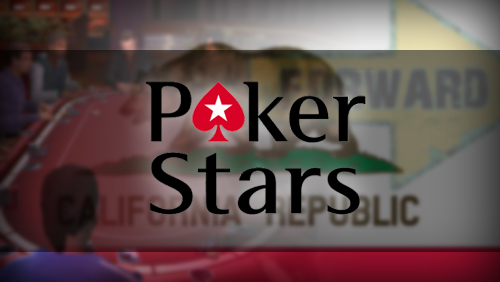 California online poker bills 1366 & 2291 were both shelved this week, prompting PokerStars and their partners to issue a statement declaring their intention to 'continue to work towards' an online poker bill for the Golden State.
A coalition consisting of PokerStars, the Morongo Band of Mission Indians and three LA card rooms: The Commerce, The Bicycle Casino and the Hawaiian Gardens Casino, have released an official statement in reaction to the shelving of California Online Poker Bills 1366 & 2291.
The statement was prepared by the California PR firm Bicker, Castillo & Fairbanks and contains statements made by the Morongo Band of Mission Indians Tribal Chairman Robert Martin, attorney Keith Sharp, and the Group Director of Strategy and Business Development for the Rational Group, Guy Templer.
Martin commented that they had been working on a Californian bill for five years, and despite hoping that a bill would be passed this year, preferred to wait in order to 'do it right rather than have a bad bill.'
"Clearly the issues surrounding the latest bills that sought to unconstitutionally limit competition, place prohibitions on race tracks, and rewrite longstanding, successful state policy regarding California's oversight of gaming proved insurmountable for this session." Martin stated.
The tribal chairman was clearly referencing the 'bad actor' clauses that were inserted into both bills as a way of stopping the world's largest online poker room from getting a foothold in California.
Keith Sharp was the voice of the three card rooms, and his role in the statement was to play the good cop, after thanking Senator Correa and Assembly member Jones-Sawyer for all the hard work they had put in to getting California iGaming legislation to the point it now stands.
Templer highlighted the strength of PokerStars when he made reference to the relationships that they had forged with regulatory authorities all over the world, and how he looked 'forward to bringing our best practices in responsible gaming, online security, e-commerce, protection of players' funds and game integrity to any new California market."
It's believed that Jones-Sawyer plans to introduce a revised bill in 2015. Meanwhile, State Senator Correa, who has submitted three online poker bills in the previous three years, is ineligible to return to Sacramento because his term is up, so someone else will have to step forward and fill those particular cyber boots.