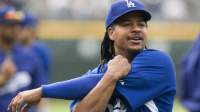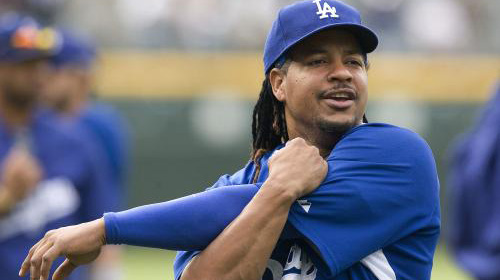 It wasn't long ago that the Hollwood boys were suffering the Dodger Blues. The Dodgers were in last place in their division and their starting pitching wasn't getting the job done.
I said then that the Dodgers were too good of a team to continue to slump and that they would turn it around. Just looking at the Dodger lineup you knew it would be a big turnaround and you just wanted to catch it at the right time to bet on it. Well, they turned things around in a big way. They've won 9 out of their last ten and went on a streak of winning nine in a row. I'm not right often so I'll bask in this, just as much as I'll bask in the cheddar I made from riding their hot streak.
Even though the streak is over there are some very positive signs moving forward for this Dodgers club. The hitting has picked up in consistency and the big names are contributing in a big way. Of course the biggest change has come in the starting pitching. Chad Billingsley has three of his last four starts and won two straight and Hiroki Kuroda hasn't lost in his last four starts for the Dodgers.
One loss doesn't mean the wheel have fallen off, but it may mean the their a little loose. Andre Ethier fractured a finger in batting practice and then Manny Ramirez was scratched from the lineup due to an injury to his toe from a training room mishap.
Torre must be wondering how many times he told Manny not to run around naked once he gets out of the shower. And all Torre has to say is "we're into little things". Read more.
Manny wasn't swinging a big stick on Wednesday night.
Casey Blake has been a huge bright spot for the Dodger this season. His blast on Wednesday night against the Padres was his fifth tater of the season and he's fourth on the team in RBI's with 24 on the season. Blake is one of those veteran guys that just come to work everyday. He's solid on the hot corner and right now he's hitting for a decent average at .264. But then again so are the rest of the Dodgers who as a team are fourth in the MLB in hitting at a team average of .274.
The Dodgers will always be able to put runs on the board, but after a 10-5 shalacking from the Padres that snapped their 9 game winning streak, clearly it's keeping them off the board that's the issue.