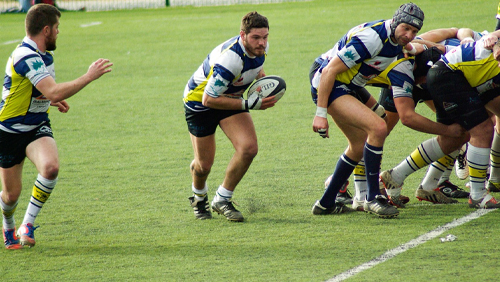 The second wave of COVID-19 cases in Victoria have forced all major football codes into a rethink. Rugby League, rugby union and the AFL are all set to move their sporting franchises outside of Victoria. The move is seen as a necessary step to keeping all three major football codes alive during the COVID wave.
The Victorian capital Melbourne is viewed as the sporting capital of Australia and home to 13 different football teams, across four major codes.
Rugby Australia (RA), the National Rugby League (NRL) and the AFL are all set to implement a hub system in a bid to finish the 2020 season. RA have had their hand forced, with the Melbourne Rebels relocated from Melbourne to Canberra a week earlier than expected. The Rebels will play their opening match in Canberra, with RA likely to base the team in NSW for the duration of the Super Rugby competition.
The NRL have also been forced to act at short notice, with the Melbourne Storm set to play the remainder of their home matches in Queensland. The Storm were given 48-hours' notice to organise a relocation with the Queensland government set to ban all sports teams that have been based in Melbourne. Exemptions were previously given to sports teams have been revoked because of the rising COVID cases in Melbourne.
The AFL faces a major problem with nine Victorian teams facing the prospect of having to relocate to other cities around Australia for the 17 rounds of the 2020 competition. The AFL have already been forced to compromise the draw with the two Perth and Adelaide teams playing in a hub in Queensland for the past five weeks.
Perth, Sydney and Darwin are all being considered as potential hosts cities for a hub. Teams from Melbourne will be sent interstate, with the visiting sides eligible to play each other while in quarantine.
The AFL is hopeful that the visiting Melbourne sides will be granted an exemption to fly into Western Australia. Perth has recently lifted the COVID restrictions, giving crowds the opportunity to return to football games in July.
The crowd factor could be a major factor in pushing the AFL to move the Grand Final away from the Melbourne Cricket Ground. The season restart has thrown up a number of surprise results with under-achievers the Gold Coast Suns flourishing and powerhouses West Coast and Richmond struggling for form.
AFL 2020 Odds
Collingwood. 6.00.
Port Adelaide. 8.00.
Greater Western Sydney. 8.50.
Richmond. 8.50.
Brisbane. 10.00.
Geelong. 15.00.
Hawthorn. 15.00.
West Coast. 15.00.
Odds courtesy of Sportsbet