During a year where most of the poker world has been forced to play online poker, it's perhaps fitting that the best story of 2020 in poker so far is an online poker challenge that was set up long before the global Coronavirus pandemic hit.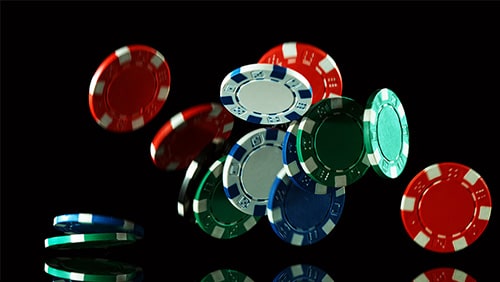 Phil Galfond's 'Galfond Challenge' attracted plenty of headlines when it kicked off, with at least five challengers each bringing something different for the man himself to combat. Could Phil Galfond still be called one of the best players in the world?
After the early exchanges of his first challenge against online player VeniVidi93, Galfond was behind. It didn't immediately get better for him, the player known as VeniVidi going an incredible $900,000 ahead in the challenge. Galfond considered his options, with many commentators on social media claiming the comeback was impossible.
Not only did Phil Galfond recover his loss, but he won the challenge outright in an amazing final day of play. We spoke to the Run It Once creator and owner to find out what lay behind his comeback and subsequent victory in the second completed challenge against 'ActionFreak'.
It would be fair to say that the original aim of the Galfond Challenge has been far exceeded.
"My original aim was to prove that I could still play, mainly in order to let Run It Once Training members know that they were learning PLO from the right guy," says Galfond. "From there, I realized that it would be a great promotion for Run It Once Poker – showing off the slick software to a lot of viewers who hadn't given it a shot yet. At this point, those things are still very important to me, but I really am just having fun playing poker and I want to keep challenging myself.
Galfond had only played a few hundred hands against VeniVidi before their challenge, but he soon started studying the patterns of his tricky, talented opponent.
"After the first few days of the challenge, I spent a lot of my off time studying his game. I did a lot of stat breakdowns, as I often do against heads-up opponents, but to be honest, that didn't help me too much," says Galfond. 
What helped Galfond, who has previously won almost $3m in live tournaments but far more online under his 'OMGClayAiken' alias, used the Run It Once replay software.
"I found that what helped me most was that after every session, I replayed every hand that went to showdown and saw how he played his hand. I didn't take notes or break down any of the spots, but I just processed the information and let my brain digest it. By the end of the challenge, I really felt that I had a good handle on the way he thought about a number of different situations and the way he'd play a lot of hands. Although, to be fair, he changed his style over the match, as did I."
In the days after Galfond's victory over VeniVidi, many thought he would take an extended break. We ourselves wrote on the lasting effects of the challenge perhaps being the positive attitude Galfond had shown throughout. Instead, Galfond jumped right back into the action.
"I was exhausted, but I was on a relatively short trip out of the U.S. and I had taken a lot longer than I expected to finish the first challenge," he says. "I wanted to get going and power through these challenges as quickly as I could. It ended up being over a week off before playing ActionFreak, so I was well rested."
The battle of the mind is the most difficult yet most rewarding in poker. Galfond's mastery of that element of the challenge against VeniVidi amazed many observers, including this reporter. But what was the turning point for Galfond himself in the challenge?
"Towards the end of the downswing, I realized that my game was starting to fall apart, and that's when I decided to take a break." Admits Galfond. "I guess that break was a turning point in that I was able to mentally reset and recover, but I really don't feel my game suffered much before then until the last couple of sessions."
That break wasn't the only one forced upon Galfond during that first challenge, as the global Coronavirus outbreak forced the world into a lockdown that would see millions of poker players and fans focusing solely on the action online rather than at the live felt. It didn't affect Galfond's poker game, but the impact was still felt close to home.
"The impact was mostly that my wife and son got very bored, so I made an effort to study a bit less and spend more time with them, and that we probably got more viewers for the challenge because everyone else was bored, too!"
Galfond's respect for his opponent during that first challenge was clear. Having managed to get the win in the end, Galfond hopes VeniVidi's play is remembered as much as his own.
"My respect for Veni and his game grew over the course of the challenge." Says Galfond of his opponent. "I actually think he made more improvements towards the end than I did. I do hope that he's remembered for his game, and I hope I can make sure of that by winning my next several challenges, leaving him the player who came closest to defeating me!"
Galfond admits that when it comes to the downswing he experienced, he was hopeful it would end for the majority of that period. When that hope was countered by another loss, those hopes changed.
"There was one winning session that made me feel great, which was followed by a crushing defeat in the amount of 270k or so – my biggest loss yet. During the break, I decided that I just wanted to win over the final hands. I would have been happy – at least some level of happy – with any result better than losing 900k for the full challenge."
Galfond hopes that both the challenge against VeniVidi and the second completed challenge against ActionFreak will encourage the wider poker community to play and enjoy watching Pot Limit Omaha. He found being both behind and ahead had their own challenges throughout.
"Honestly, I feel there's a lot of pressure either way. It's easier to play scared and without confidence when behind, and it's easier to get complacent when ahead. They each present challenges."
The final day of the challenge against VeniVidi will go down in poker history as one of the most exhilarating games to watch for fans. It was equally thrilling to be at the centre of the excitement.
"The final day of that challenge was surreal," says Galfond. "It was the most intense poker session I've ever played by a mile, and that includes being heads up for WSOP bracelets, sessions where I've won or lost seven figures and whatever else I've done and forgotten. That said, I think I succeeded in focusing on the poker and not letting much else go through my mind. It's hard to put into words what the people supporting me meant to me."
Phil Galfond's incredibly supportive wife Farah has already gone down in Twitter history for her own backing of her husband and the family's celebration at the conclusion of that dizzying day. Galfond clearly has a huge amount of love for everyone who helped him get over the line.
"There are so many different types of supporters, from the fans watching to my close friends who offered advice when things were going poorly, to my wife, who did everything she could to help me focus on my match, and who felt the ups and downs as much as or more than I did. I think and hope that they all know how much they mean to me."
Galfond's resilience during that near million-dollar downswing was legendary, owing a lot to his ability to think rationally and be, in his words, 'appropriately optimistic or pessimistic based on what I believed to be true'
While he believed he could beat VeniVidi, there was no blind optimism, Instead, Galfond ploughed through the downswing, applied the work and continued to do his absolute best. Against ActionFreak, he was then seen as the fans' favourite, although that wasn't the case throughout the poker industry.
"Pokershares and a lot of the high stakes poker community didn't feel that way! I don't think it matters much to me who is the perceived favorite. I suppose that being the underdog motivates me to work harder, but as far as the actual play, I don't know – I just play poker."
There's no doubt that Galfond is the favourite to beat Bill Perkins in their challenge, with the current market odds showing him as a 1.03 favourite, with Perkins at 12.00.
"The challenge against Bill is unique in that he's a recreational player and plays more No Limit Hold'em than Pot Limit Omaha, so I'm expected to be a large favorite." Says Galfond. "I guess in that sense it's my least favorite challenge to play because I want to keep proving to the poker world that I can compete where they think I can't. Bill is in that position for our challenge, so while it's not fun to believe you're outmatched, it's enjoyable to be in the position to upset the favorite, especially with some long odds like he has!"
All of the challenges to come excite Galfond, but it's all about taking each one on its own merits. The player and the man are just as excited about it all as the millions of fans who will be following the action on Run It Once.
"Honestly, I'm looking forward to all of my challenges equally. I hope I can arrange more challenges, too, but I'm trying not to get ahead of myself – I still have several to finish."
Just like in his epic encounter with VeniVidi and toe-to-toe duel with ActionFreak, Phil Galfond will refocus his attention on each individual challenger. Over the course of the next weeks and months, with challenges against Chance Kornuth, Brandon Adams and Bill Perkins to complete, there's sure to be no shortage of action for poker fans to enjoy.
Just like Galfond's recent victories, for poker fans on lockdown, the timing couldn't be better.