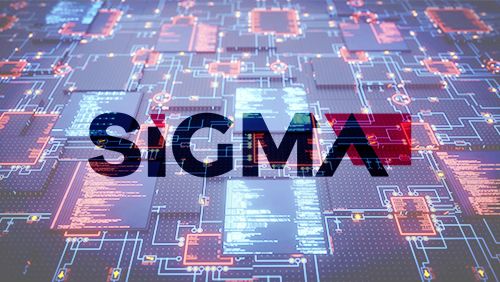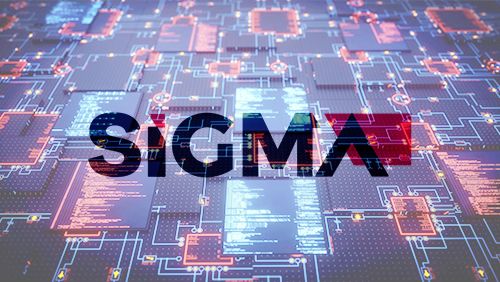 The final day of SiGMA-ICE Asia ended with another fascinating trio of SiGMA Deep Tech Summit panels. Igor Samardziski, Founder at Nexus Gaming Intelligence was joined by three pairs of panelists to discuss amazing new tech, the road to better player conversions, and an upcoming challenge presented by Apple.
First up, Samardziski was joined by Joakim Stockman, Co-founder and CEO of SuprNation, who gave a product demonstration of their still unreleased game, Duelz Casino. This slot game is the essence of 'Designing for Engagement', as it presents a traditional slot mechanic, combined with Fighting and RPG gaming elements.
Stockman demonstrated how two players join the game in a duel, choosing player avatars, spells to use in combat, and a stage to do battle on. Hitting lines on the slot causes damage to the opposing player, and every spin generates mana to cast spells with. Those spells can be used to heal, or do damage in a variety of ways. The player who is most active and uses their spells wisely are most likely to win, but hitting a jackpot is going to be an instant win. By winning matches and continuing to play, the player unlocks treasure chests and climbs a leader board.
Stockman noted that engagement was the driving thought when designing this game. To achieve that, they looked for the most enjoyable elements of a slot game and other mobile games, and attempted to combine them. By giving the player a reason to stick around, namely to win a fight, the player is less likely to jump around to other slots.
Once the presentation was done, SuprNation CTO Mark Galea joined the discussion. He noted that as the goal was to make the game more immersive, they have to remove a transition element of moving from a lobby to the game. To accomplish that, this game had to be built from the ground up, and does not rely on any outside tech.
Next, Sophie Le Roy, Mobile Growth Lead at LeoVegas and her colleague, Maciej Zabek, Head of Product Design and Acting Product Manager Native Apps, joined Samardziski to discuss how Sites can convert to Apps. This is a move that is not only profitable to make, but increasingly necessary, as the next panel would reveal.
Le Roy spoke about how installing an app on a phone is crossing a threshold of brand loyalty. Users who play through apps, rather than mobile sites, tend to engage and deposit more.
Zabek teased that apps have to get better as well, as Apple's 4.2 Guidelines made it imperative for real money sites to have natively designed apps, rather than just a web view.
Samardziski frequently referred back to his own anecdote of the Reddit app. He's never felt compelled to switch over to it, preferring to stick with a browser. Zabek hypothesized that maybe it's because the app doesn't provide him any advantage over the browser experience.
The group also discussed how the player's journey is tracked through apps, geo restrictions involved with the App store and Google play store, and the pros and cons of using native payment systems like Apple pay.
Lastly, Samardziski hosted a talk on the Apple's 4.7 Guideline Update, joined by Jason Farrugia, CTO of the Malta Gaming Authority, and George Shamugia, CEO of Singular. This guideline update will disallow any real money gambling to be run in HTML5 in an app, and will force operators and game providers to code native apps.
According to Shamuglia, there is some leniency in the guideline. Rather than having to rebuild the operation to work entirely in app, developers can code the app to run a front end for the user, while communicating with the backend at the operators servers.
But depending on how that is done, Farrugia noted though that splitting the front end from the back end makes certification much more difficult for a regulator. Rather than certifying a single piece of software from the game provider, they may now be forced into certifying hundreds of apps from each operator. Shamuglia agreed, noting that with an example like NetEnt, it sells games to hundreds of operators, and now regulators will have hundreds of apps to certify.
The solution to this, Farrugia offered, is for the front end to have a check system on all the signatures needed for a game to run. The game provider gets a game certified by both Apple and the regulator, and the game checks for a valid checksum before the game can run. A manageable process is possible.
Shamugia noted that no matter what ingenuity comes in though, this is all up to Apple in the end. If they want to force a specific way of developing apps on developers, they can and will.
When Samardziski asked for the regulator's bottom line, Farrugia noted that the MGA currently doesn't much care what device is delivering a game as they certify the game itself. But if they have to contend with changes forced by Apple, they are open to the challenge, but want to have a better understanding of what Apple is forcing on the industry.