While the riots and protests following the death of George Floyd as he was being arrested by police have calmed down in some areas of the U.S. (and even in Australia, where some individuals apparently decided they needed to join in on the action), other locations aren't as lucky. Looting and willful destruction of public property continue, and Nevada has seen its fair share of problems. Just as the state was getting ready to start its rebuilding process following the coronavirus pandemic that shuttered all casinos within its borders, Nevada is dealing with a new situation that has already forced the National Guard to be brought into Reno. The armed military branch will now also be seen in Las Vegas, which is going to cause greater concern for the city that expected to open its gambling halls starting tomorrow.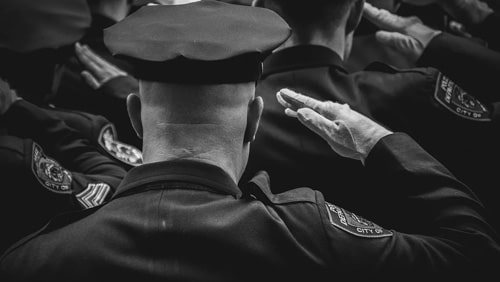 In Sin City, most of the protests have been relatively calm compared to what has been seen elsewhere in the country. Instead of burning down churches and privately-owned businesses, protestors are peacefully marching to have their voices heard; however, this doesn't mean that Vegas shouldn't be prepared. Nevada Governor Steve Sisolak has ordered the National Guard to assist local police efforts to maintain order, explaining in a notice posted on Twitter yesterday, "The Guard will not be on the front lines, making arrests or doing crowd control. Their mission is to act as support personnel & they will focus on protecting critical facilities, preserving public safety & allowing [individuals] … to exercise their rights to peacefully demonstrate."
Demonstrating peacefully doesn't include shooting police officers in the head, which is why the National Guard was requested to lend a hand. Although Vegas has been relatively calm, there have been a few isolated incidents that have caused concern. One is the shooting of police officer Shay Mikalonis outside the Circus Circus on The Strip by Edgar Samaniego. 29-year-old Mikalonis was shot Monday in an unprovoked attack and is on life support at a local hospital. That incident, though not found to be related, followed the death of an armed man by police on Monday near the federal courthouse in Vegas.
Governor Sisolak has said that casinos can reopen as of tomorrow, June 4, and there's little doubt that casino operators were anxiously waiting for the day to arrive. However, the current situation is going to make it more difficult to attract gamblers, and some may decide to wait a little longer to open their doors. Sisolak added in his message on Twitter, "The casino resorts are empowered to set their own reopening times. The Governor and the Gaming Control Board have committed, from day one, that reopening would be conducted in a manner aimed at protecting the public health of Nevadans and visitors."