The Drew, the Las Vegas Strip casino that was previously going to be known as the Fontainebleau, was shunned for years after it shut down in 2009. That unexpected demise was brought about by a lack of money, which forced the property into bankruptcy. It would be another eight years before someone had the courage to reignite the construction fuse and try to complete the project, but it now appears that the casino is about to meet the same fate it did before. The Witkoff Group, which purchased the property from Carl Icahn in 2017, has defaulted on a loan worth $2 billion.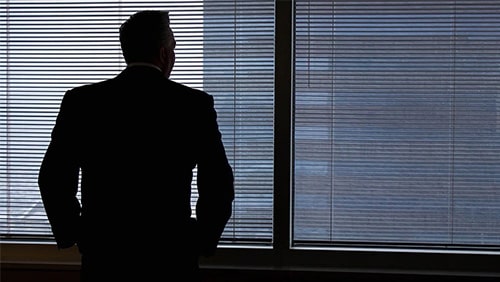 The Drew, so named to honor the son of The Witkoff Group founder Steve Witkoff, had initially been expected to be up and running sometime this year. However, those plans were already pushed back when Witkoff announced a year ago that at least two more years were needed to complete what would become the tallest structure on the Strip. That may have been an indication of things to come, as media outlets are reporting that the resort has "suspended principal and interest payments" for a loan to complete the property's construction as of May 8. 
That loan is reportedly worth $2 billion and was secured at the beginning of this year. The money was provided from a variety of sources that included U.S. investment banks and two investment firms out of South Korea, Mirae and NH Investments & Securities. Apparently, Witkoff has defaulted on the portion that was provided by the U.S.-based firms and, should they decide to seize the assets to cover their losses, all players involved could see massive losses. 
In business, timing has a lot to do with how successful an endeavor is. The original Fontainebleau suffered due to the 2008 economic crash and couldn't be completed. Icahn then purchased it at a steal for $150 million two years later, continuing to pay $10 million each year to cover the expenses on an empty building until he could find a buyer. Witkoff finally bought it in 2017 for $600 million, which turned out to be a good deal for Icahn – about $220 million spent and $600 million earned. Icahn's timing was much better than that of the former developers, Fontainebleau Resorts. 
Witkoff may have experienced bad timing with his plans, as well. Even though the casino wasn't going to be ready for a couple more years, the economic fallout from the coronavirus pandemic may have caused him to suffer a financial setback that has forced him to reconsider his plans. However, there has been no official word on why the company defaulted on the loan. As of this past January, he was still fully behind the project and, at least in public, didn't foresee any issues that would cause it to be halted.