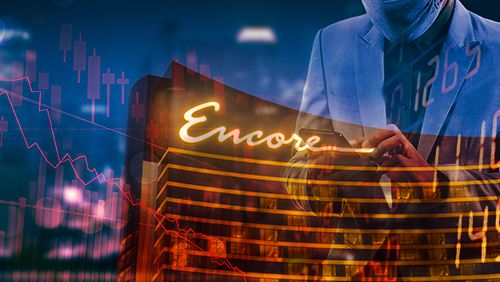 The impact of the coronavirus on Encore Boston Harbor's wallet is beginning to surface. Despite the Wynn Resorts-owned property taking the Massachusetts gaming sector by storm when it opened less than a year ago, COVID-19 dealt it a shot to the gut that knocked all the wind out and had the casino blowing chunks of revenue. As it gets ready to begin the long recovery process, Encore is going to have to take additional measures to return to good health, and has announced that it is parting ways with all of its part-time workers, as well as reduce its full-time staff by 10%. 
As of this morning, 850 part-time Encore employees are now full-time out of work. The Boston Globe explains that the casino's overhead has to be reduced in order for it to rebound, and this is forcing the staffing reductions. According to Encore's head of public affairs, Eric Kraus, the property has about 4,200 employees, either part-time or full-time and, because there is still no definitive timeline for the state's casinos to reopen, the casino has had to take additional measures to keep from losing more revenue than it already has. 
Across the country, states are beginning to show signs of life and are implementing rebuilding policies to help businesses recover from the coronavirus. Nevada, Louisiana, Oklahoma and others are beginning to see gambling action, but Massachusetts is apparently going to be one of the last territories in the US to pull the trigger on gaming. There are now about 225 gambling venues, either commercial or tribal, open, while approximately 764 still have their lights turned off – three of these are in Massachusetts.
According to the latest to come out of Massachusetts Governor Charlie Baker's office, the state is going to work on a "four-phase" relaunch plan. Through this slow rollout of commercial operations, casinos and gaming will be included in Phase 3; however, the state hasn't even launched Phase 1 yet, so there's no telling when the gaming tables and slot machines will see action. According to Baker, each phase is expected to last about three weeks, which means Phase 3 would be, if Phase 1 launched today, at least seven weeks out. 
That means the area casinos will have had to deal with about four months of virtually no revenue. In the meantime, Connecticut is ready to greenlight its casinos, and both Foxwoods and Mohegan Sun are expected to open their doors today. Closeby Rhode Island, which has two casinos owned and operated by Twin River Worldwide Holdings, will see limited, invite-only gambling as of next Monday.