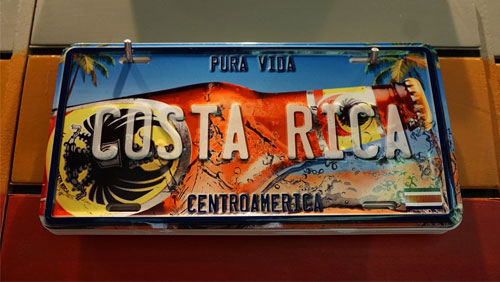 When most people think about technological innovation, Costa Rica doesn't typically come to mind. Most tech advances are most often associated with countries like Germany, the U.S., Japan and others that have large caches of resources from which they can pull. However, Costa Rica is gaining ground as a tech powerhouse – not so much for its abundance of resources, but because it is becoming the ideal location for companies looking for a location that offers cheaper labor and lower taxes that can help them improve their bottom lines. 
There are more than 3,400 manufacturing companies in Costa Rica, the majority of which target the medical device market. According to statistics, there are now nine times as many life-sciences multinational companies operating within the country's borders than what was found ten years ago, and the medical device segment is leading the way. One of the leaders in the space is Boston Scientific, which operates two manufacturing facilities in the country. The company's VP of global technology, Randy Schiestl, has previously asserted, "Costa Rica has proven to be a compelling, performance-driven location for Boston Scientific. Key drivers for our success at two major sites in Costa Rica include highly committed, multi-disciplined local talent; cross-divisional engagement; growth into R&D, process development and lab competencies; and our close working relationship with CINDE (the Spanish acronym for the Costa Rican Investment Promotion Agency), academia, and the government of Costa Rica."
Boston Scientific isn't alone – Pfizer, Phillips, Microvention-Terumo also call Costa Rica home. Hewlett Packard has long been a part of Costa Rica's landscape, with the company asserting, "Costa Rica's human talent has become a key element for HPE's strategy. From here, we work in developing new products and services, allowing the company to advance one foot ahead in the sector." These companies are responsible for about 26% of the country's exports, and the number continues to rise. 
Entertainment media is also quickly becoming a hot commodity in the country, primarily through the gambling space. For example, Ezugi, which manufactures products that are found on some online casino platforms like Betway, is based in Costa Rica. With the continued interest in online gambling currently being seen, other companies are going to waste no time trying to grab a piece of the $50-billion industry. 
Entertainment media is more than gambling, obviously, and Costa Rica has started to become a hot spot for TV and cinematic development, as well. The local industry is still relatively small, but has started to garner a lot of attention and has attracted global names, such as filmmaker Paz Fábrega, looking to make a difference.
There is also an increase in video game development begin found in the country. Green Lava Studios and MOGA are two independent video game developers that have received worldwide acclaim for some of their titles, and are helping to drive increased interest in establishing operations in the local market. 
The current coronavirus pandemic is going to force some companies to slow down expansion plans and might change the timetables for increased operations in Costa Rica. However, with its strong geographic position and inexpensive labor, it will still be able to garner a lot of support for continued growth.