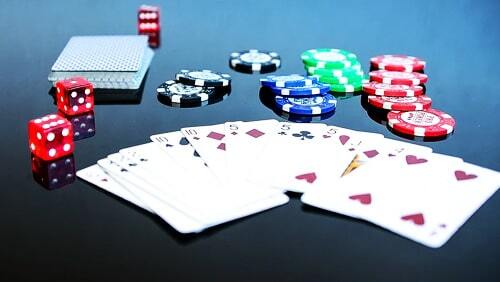 With the upcoming PokerStars Players Championship and EPT Barcelona looming large in the windscreen, PokerStars have been forced to apply the brakes and postpone the two events amid and look further down the road to reschedule them.
With other live poker tour operators such as Unibet already having moved their live events online, PokerStars are in the odds position of following others, but given the scale of their festivals, it was always likely to take a little longer.
Here's the company's statement on their dedicated PSPC page:
"It is with great regret that we've had to make the decision to postpone the PokerStars Players No Limit Hold'em Championship (PSPC) 2020 and EPT Barcelona, due to be held at Casino Barcelona, Spain. Here at PokerStars, we really look forward to these events taking place and particularly so with the PSPC, which will now take place in in 2021."
There are, of course, hundreds of Platinum Passes which have already been awarded, and will now have to be cashed in during the event taking place a year later. That's an issue, especially with so many of the narratives in the event relying on events that have taken place in 2020.
It's not all bad, in that sense. The Coronavirus has had such an impact on everyone that there are bound to be some feelgood stories that emerge in the aftermath of the global pandemic. If some players who have gone through hard times have the chance to make their dreams come true next year instead, it will do some good as we all move forward towards a new future, both in the game and in wider society.
As well as the PSPC being postponed, this year's EPT Barcelona stop has been put back too, just as Christian Scalzi told us would be the case in our exclusive interview with the poker tournament director just last week.
As you might suspect, the Road to PSPC stops in both Cannes and Madrid will both have to wait too, with the approaching Manilla Super Series also biting the dust.
PokerStars are promising to make the events extra-special when they return, but there is very much a feeling that other tour operators may well look to compete more aggressively when live poker returns. A prospective live tournament return date of Summer 2021 would see the World Series of Poker in Las Vegas the biggest attraction on the poker planet, with this year's event postponed to the autumn if it goes ahead at all – a situation unlikely to have a positive resolution this year. Next year's WSOP won't have to be bigger to be better than the chasm its absence has left in the calendar.
For PokerStars, the likelihood is, however, that their competitors are likely to be even stronger in 2021. That's not a bad thing and doesn't immediately threaten the 'Stars brand in any way. As James Hartigan has mentioned on many occasions in the past, strong competitors always bring everyone in poker up as a whole, which has proved to be the case of late. That is assuredly the world in which PokerStars now operates.
The immediate impact of COVID-19 hitting the PSPC is not an unsurpassable one and while PokerStars will have taken this decision with reluctance, it is the right one made at around the right time. Now they need to focus on six months of strong online growth that will see them retain the stranglehold they've enjoyed in the online terms for many years. With collaborations such as WPT's alliance with partypoker and GGPoker's partnership with the World Series of Poker, that is a challenge that seems to get harder with every passing month.
PokerStars, so used to being top dog in the poker industry, will have to work very hard to stay there in the future as poker's own future changes. That's a good thing and will surely provide a lot of growth for poker in general as the battle for online supremacy focuses all the big brands minds for the foreseeable future.