The Hoosier State has a new sports gambling player. Caesars Entertainment has launched an online sportsbook in Indiana as it continues to work on building its portfolio ahead of the expected merger with Eldorado Resorts. Long having been an icon in the Las Vegas casino scene, the company is pushing its boundaries further out, and now has mobile sports gambling operations in four states – Indiana, Nevada, New Jersey and Pennsylvania. It's no coincidence that these four states own bragging rights to the largest sports gambling handles in the country.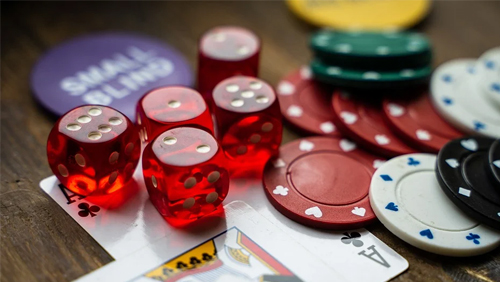 Caesars was approved to enter Indiana with its online gambling app this past Tuesday, bringing to seven the total number of options available to sports gambling fans. The app is powered by Scientific Games, and is running in conjunction with the Horseshoe Hammond casino and its license. The move follows work that has been going on for a year after Caesars announced plans to include a sportsbook at the venue in May 2019.
Caesars may have been late to the party with its online sports gambling option in the state, but better late than never. FanDuel and DraftKings, among others, have been live in the state for some time, but Caesars had decided to take a more pragmatic approach to its Hoosier State operations. With sports about to make a return, the timing of the online sportsbook couldn't be better.
Indiana isn't the last stop as Caesars continues to make its trek around the US. Next up is Virginia, where the operator has just secured a major deal with the city of Danville. A bidding war (minor skirmish) was held to choose a casino operator capable of wooing the public with a gambling project and, after sifting through the applications, Caesars came out on top.
The company will build a $400-million resort where the former Dan River Mills industrial complex stands in Schoolfield. There will be a hotel with 500 keys, a conference center measuring 35,000 square feet, an entertainment facility with capacity for 2,500 seats and a number of bars and restaurants. In addition, the casino will have 16 poker tables, 75 table games, 2,000 slot machines and a sportsbook. By the time everything is fully operations, the resort will be supplying 1,300 jobs to the city, according to Danville. The construction of the complex will get underway as soon as residents approve, with 900 construction workers being employed until the project is complete in 2023.
The resort is expected to attract up to $30 million in gaming tax revenue each year for the city, one of five that have been designated as "economically challenged." Danville will also pick up about $4 million annually from taxes on other services at the resort, such as hotel accommodations, food and more. The money will start coming in soon, as Caesars is also on the hook for a $20-million upfront payment.
The public still has to vote on the project and will take to the polls this November. However, Caesars is confident that it will be able to move forward, and CEO Tony Rodio said in a statement, "Caesars is pleased to emerge from a highly competitive process as the unanimous choice by the Danville City Council to build and operate a first-class casino resort in the city. We look forward to working with city officials, as well as the people of Danville, on the next steps to advance a project that will benefit the city for many decades to come."