It's somewhat disconcerting to look back and realize that it's been over 10 years since I began writing for CalvinAyre.com. That's a long time to be doing any gig, let alone one as challenging, perplexing and downright maddening as this.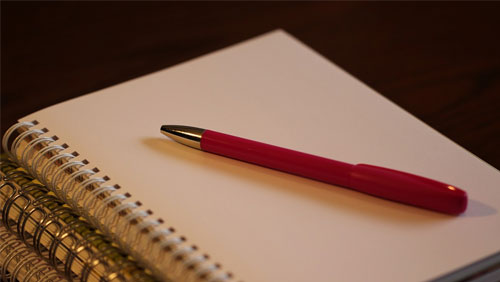 I first met Calvin in June 2006, when a mutual friend recommended me for a reality TV series Calvin was planning to document his insane life. I went down to Costa Rica and hung out with him for a week, discovering a mutual fondness for politics, history and intoxicating beverages.
The reality series never happened, because a few weeks later BetOnSports CEO David Carruthers was arrested in Houston and the online gambling world began yet another rarely dull chapter. But Calvin and I parted on good terms and we kept in touch over the next few years.
In the summer of 2009, Calvin was in my neck of the woods and over lunch he pitched me on this idea he had for a gambling industry news site that would be a mix of TechCrunch and Mashable. Calvin viewed the industry sites of that period as either amateur, overly focused on the European publicly traded firms or just plain boring.
I told Calvin I didn't think I was qualified to write for this site because I didn't know enough about the gambling industry (many of our readers will say not much has changed). But Calvin told me to think about it, and over the next few months he and his long-time lieutenant Fawn kept up a gentle but persistent lobbying campaign.
Eventually I caved, and my first official day on the job came the first week of January 2010. Literally, the very first article I posted to the site turned out to have been already covered by one of the other writers the night before, forcing me to swiftly delete my error. My 'not qualified' protestations had become self-fulfilling prophecy.
There have been plenty of other memorable moments over the past decade, including April 15, 2011, aka 'Black Friday.' I was keeping a nocturnal schedule in those days, and I awoke to find 20-odd emails from my editor Bill in Manila, all expressing increasingly strident variations of "Wake up. Wake up! WAKE UP!"
I felt a sense of pride the first time an article I wrote made the front page of Google News' business section. (I still have the screenshot.) I was similarly chuffed that we were the first industry site to break the news of Amaya Gaming's imminent acquisition of PokerStars, despite the fact that our article initially prompted no shortage of mockery from some of our peers.
However, I was personally more proud that, on the same day that I posted my latest article calling out scammer Fereidoun 'Fred' Khalilian for his efforts to bamboozle U.S. tribal gaming operators, someone registered my name as a dot-com site that redirected to a gay porn hub. Subtle, Fred.
We have also been completely out to lunch on some subjects. I personally never bought into the idea that DraftKings and FanDuel would be able to transcend their daily fantasy sports origins to become market-dominating sportsbooks. Suppose I should be grateful that Jason Robins didn't buy a Stradbrooke-related domain and redirect it to an Alex Jones fan page.
FEARLESS LEADER SETS THE TONE
One of the great benefits CalvinAyre.com enjoys is the ridiculously deep pockets of our founder. Unlike most of our peers, we're not affiliate marketers, and thus we don't run the risk that some impolitic comment about some company might cost us a crucial revenue stream.
Yes, Calvin has a history with Bodog, and while he left an active role in the gaming industry eons ago, he retains the right to license the Bodog brand. Yes, we have written some favorable articles about Bodog-branded operations, but mostly involving its recreational poker model, which was just a damn good idea, as amply demonstrated by the subsequent industry-wide shift from favoring multi-tabling grinders. My point is, no one could accuse this site of being a mere Bodog shill.
You can't imagine how many times we have been contacted by angry lawyers – sometimes ambulance chasers, other times dignified firms with lengthy pedigrees – demanding that we remove certain articles, accompanied by threats of being struck down by great vengeance and furious anger if we don't immediately comply.
To his enormous credit, Calvin's reaction to these threats is almost always the same. He asks what we wrote, where we sourced the information and, once he's satisfied, responds with some variation of "fuck 'em." In addition to deep pockets, the man has balls that you could load into a cannon.
Calvin doesn't write as many op-eds as he did in the site's early days, which is a shame, as a quick glance at his early output shows just how sharp his view of the field was at the time. He was virtually alone in predicting that the merger of Bwin and PartyGaming would be a disaster, and in 2010 he foretold that US federal online gambling legislation would be a non-starter for at least the rest of the decade.
AYRE-VENGERS ASSEMBLE!
There aren't too many CalvinAyre.com contributors left from the early days. Becky Liggero predates my tenure by a few months, and I have always admired the hell out of her ability to prowl the floors of industry conferences, microphone in hand, running down gaming execs like a cheetah chasing warthogs.
I met my editor Bill in a pub for a couple pints of Guinness a few months after I started on the site, and there have been far too many pints since then. He's a great collaborator and administrator, plus he's somehow always willing to overlook the endless streams of profanity I direct his way and ask how he can help.
This site has witnessed a parade of writers and contributors come and go over the years. The current crop – Derek, Erik, Paul, Rafi and Stephanie – have earned a well-deserved shout-out as probably the best crew we've amassed at any one time.
FUTURE UNWRITTEN
Like Calvin, the site that bears his name is global in its vision, which means our articles sometimes lack the drilled-down detail that can be found on sites that have a far more regional or product-specific focus.
It also means that my workday generally starts with about two hours of pure reading, including many foreign-language sites, just to understand all that's transpired around the planet while I've had the unmitigated gall to steal a few hours of sleep.
Those mornings start with me switching on the coffeemaker, after which I park my butt in my work chair and flip open my laptop, a process I liken to Pandora lifting the lid of her infamous box. One never knows what horrors might fly out. Wouldn't have it any other way.