Macau's gambling regulator, the Gaming Inspection and Coordination Bureau (DICJ, for its Portuguese acronym) has had its hands full trying to help the city's casino market tread water during the coronavirus-caused gaming suspension. It, along with local lawmakers and health officials, has been trying to figure out the best way to move forward after the pandemic and create an ecosystem that will be highly attractive to tourists of all sorts, not just gamblers. In the midst of all the changes, the current director of the organization, Paulo Martins Chan, is apparently ready to hand over the keys and will step down, effective next month. Chan has led the body since December 1, 2015.
Macau Business News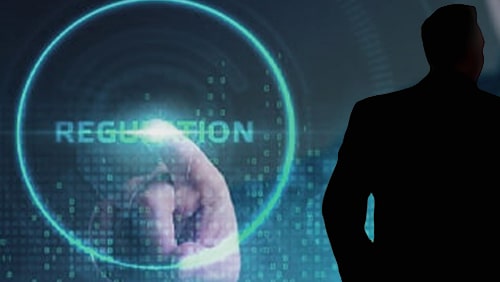 (MBN) reports, citing sources at Macau's Office of the Secretary for Economy (OSE), that Chan, whose term would have expired at the beginning of December 2020, is ready to go back to the Public Prosecutions Office, his former employer. He previously served as Assistant Prosecutor-General with the department, but it isn't clear if he is looking to get his old job back, or if he's ready for a new challenge. His transition back to his old way of life reportedly comes through his own volition and isn't due to any issues at the DICJ.
When the changeover takes place, Adriano Marques Ho will reportedly step in as the new head of the DICJ. Ho has been an advisor to the Secretary for Security, Wong Sio Chak, since 2014, and has served as the head of the gaming-related and economic crimes investigation unit of Macau's Judiciary Police (JP). At that time, Chak was the director of the JP. In addition, he was in charge of the Macao Sub-Bureau of the China National Central Bureau of INTERPOL from 2004 to 2010.
Ho has also been a member of Macau's Tourism Crisis Management Office, as well as the Coordinating Committee for Management and Development of Maritime Jurisdiction Areas. He is fluent in the two official languages of Macau – Chinese and Portuguese – and has a bachelor's degree in law.
When Chan was first appointed as head of the DICJ, it was for just one year. He was sworn in as the director in December 2015, and subsequently had his appointment extended until last year. It was then extended again for another 12 months, but it doesn't look like he'll stick around to complete the term. His 4.5-year run is substantially less than that of his predecessor, Manuel Joaquim das Neves, who held the position for almost 20 years before handing the reins over to Chan.