This is a guest contribution by Jon Southhurst, writer at CoinGeek.com. He interviews ShowPay's Sunny Fung, who helps answer for so many gambling operators why Bitcoin SV is the only real choice for businesses looking for a blockchain that can handle their volume of data and transactions. This article first appeared on CoinGeek.com.
Who needs BTC or ETH when you can tokenize it on a blockchain that actually works for payments? Companies like ShowPay are building wallets that let you send and receive other digital assets without the excessive fees or unreliability that burden some popular chains.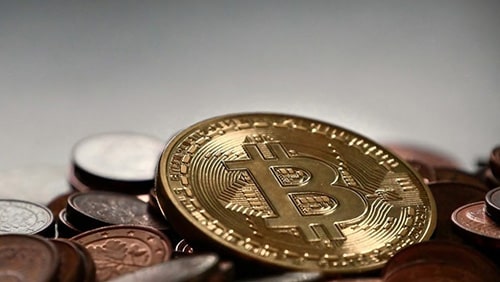 They are showing how Bitcoin SV itself can function as a payment layer for any other digital asset—like Lightning Network does (or should) for BTC, without the need for extra node equipment or the cumbersome (and often risky) process of funding and maintaining channels. Users don't even need to convert BSV to BTC or other tokens for transactions between wallets; the change happens automatically.
We profiled ShowPay last December after they released a short demonstration video and announced an upcoming beta test for merchants. While the global COVID19-related chaos has slowed rollout for many services, ShowPay is currently testing in China and is still on track to roll out its system across the world over the coming years.
CoinGeek interviewed ShowPay's Sunny Fung about the current status of ShowPay's test, and for some further details on how the system works.
Where are you located?
SF: Our company was established in Hong Kong, and our major developer team is located in Guangdong China now.
Why do you think BSV is the best platform for the service?
SF: We tried to build our project on Ethereum in 2018, but failed at last. We found that Ethereum was/is a toy; it could not fulfill our idea at all. In mid-2019, we found that BSV is our dream technology. It is a global ledger; it scales to large blocks, so it can carry global transactions. It is born to be a global payment platform. In fact, BSV is more powerful than what we knew at the beginning. I don't think there is any better platform except BSV.
Which countries will your service be available?
SF: In the next 2-3 years, we will do our business in the countries/regions in which the crypto payment business is totally legitimate, such as Hong Kong, Japan, Korea, and others. Now these countries/regions account for about a third of the total world. And we are so optimistic that our business can be carried out in all countries of the world in 5-10 years.
How many merchants will be able to participate in the beta test?
Our early plan is that there would be 5-10 merchants in the beta test phase. The first one is in China—it works fine these days. And the other merchants would be in Hong Kong and Macau. But due to the impact of COVID-19, we still have no exact plan when to have the test in HK and Macau.
Will all payment methods (face recognition, NFC, QR code) be available in the test? Or if not, when will they be available?
SF: Only the QR code (we call it the "Show&Pay" method) will be available in the test. The other methods will be available in the second half of this year.
When will the hardware devices be ready?
SF: It is quite close that we are ready to distribute the hardware devices to the merchants. I mean, if the merchants don't mind some small problems, they can use our device and system now. But we have had some new ideas about the business plan recently, so we are not going to officially launch large-scale business activity until we announce our new business plan in 1-2 months. Of course, if any merchant is interested in our device for testing, please contact us.
Do the currency swaps happen live? Or do users need to convert them first? For example, can I pay in BSV and the merchant receives BTC?
SF: Yes, we set up a feature that users/merchants can swap major cryptocurrencies dynamically. For example, you can pay in BSV and the merchant receives USDT instantly. On the user side we now support BSV, BTC (BSV tokenization), BCH (BSV tokenization), and on the merchant side we now support BSV and USDT. We can extend the cryptocurrencies we support in a short time, so maybe we would support more cryptocurrencies or remove some cryptocurrencies in the future. But we definitely will not support the merchant side to receive BTC, because it is useless for merchants.
Your video says "BSV Tokenization". How are you using that?
SF: We use Tokenized, which is a best tool/protocol for issuing tokens on BSV to issue BTC and BCH as BSV tokens. To put it simply, we make BTC (same with BCH, and of course they are 100% backed) running on the BSV network via Tokenized, so people can use "BTC" the same way they use in the BTC network. But to benefit from the BSV network, it is much faster and low fee than on the BTC network. We think this may be a good step for attracting people who own BTC or BCH to adopt BSV. And of course this feature also allows us to gain more potential users.