MARCH 31, 2020 – FIONA PALMER, chief executive of GAMSTOP, is urging anyone worried about their gambling while they are stuck at home during the coronavirus lockdown to exclude themselves from all online gambling websites.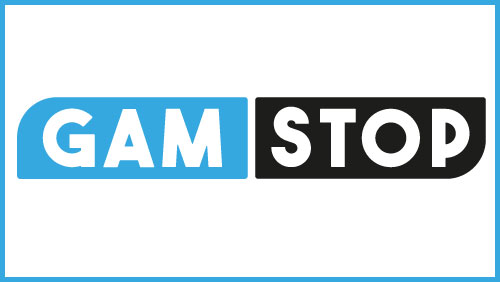 Fears have been raised by MPs that vulnerable customers will increasingly turn to online gambling as a distraction at the very time when they can least afford it, leading to a surge in gambling-related harm. The Gambling Commission has issued new guidance to all licensed companies to keep customers safe and the Betting and Gaming Council, which represents operators, has published a ten-point plan for its members to follow.
GAMSTOP is a free service that allows consumers to exclude themselves from gambling websites. By registering with GAMSTOP, consumers can choose to restrict themselves from all UK-licensed online gambling sites for a minimum period of either six months, a year or five years.
More than 130,000 people have registered with GAMSTOP since the scheme went live in April 2018, with 73% opting to self-exclude for five years, the maximum period available. Early evidence shows that nine out of ten consumers who chose to self-exclude for a shorter period have not returned to gambling at the end of their chosen timeframe, which means their self-exclusion has automatically remained active.
Fiona Palmer, chief executive of GAMSTOP, said:
"We are concerned that, at a time when so many people are being forced to stay at home during the coronavirus, vulnerable consumers who may have an issue with their gambling might be tempted to spend money they do not have on online gambling. We want to make them aware that GAMSTOP provides a free, simple and secure solution for anyone who wants to take a break from online gambling.
"People generally come to us when they realise that excluding themselves from all online gambling is the first step they need to take to provide the necessary breathing space to tackle their issues with gambling. Self-exclusion is just one tool in a suite of services; we work closely with charities, such as GamCare, who offer specialist treatment, as well as with banks who provide financial blocking options to their customers and with providers of device blocking software. Our focus is to help people take that first step and register with GAMSTOP rather than putting it off whilst the country is in lockdown".
Early evidence since the nationwide lockdown triggered by Covid-19 suggests a spike in calls from users registered with GAMSTOP who are trying to lift their self-exclusion before their chosen minimum period has expired so they can begin gambling again – however, once someone has registered with the service they are prevented from doing this for their own protection.
GAMSTOP's data shows that 42% of its users are aged 25-34 – the age group identified in the Gambling Commission's official health survey as most likely to be classified as problem gamblers – with 27% in the 35-44 group and 13% aged 45-54, just ahead of 12% who are in the 16-24 age group. Outside London, the cities with most registered users are Birmingham, Leeds, Liverpool and Leicester.
Darts commentator Chris Murphy, who began gambling at 17 and lost over £100,000 in a long-standing battle with the addiction which once led him to attempt suicide, credits GAMSTOP with helping him to give up gambling.
Mr Murphy, 33, from Leeds, said:
"GAMSTOP has been a game-changer for me. It has proved to be an important safety net at times when I have felt vulnerable and has allowed me the breathing space for gambling urges to pass. More recently, knowing that I can't gamble online has helped diminish any urge to do so. GAMSTOP is not an ultimate solution for my gambling addiction, but it is a vital part of a practical toolkit that creates the space for a gambling addict like me to pursue treatment and recovery with a reduced risk of relapse.
If you want to stop gambling, signing up to GAMSTOP is a good place to start, alongside other measures such as using blocking software for gambling sites and allowing a trusted other to look after your finances for an initial period. The most important advice I can give is to seek help for your gambling problem or addiction. There are many peer-to-peer support groups and professional help is now more widely available than ever through the NHS.
In my own experience, the ability to pause and think is crucial. Taking action, such as blanket self-exclusion through GAMSTOP, can help remove the temptation to use gambling as a solution to financial or emotional problems. The COVID-19 crisis is presenting many challenges to people who may consider turning to gambling as a solution and GAMSTOP is an important form of protection against those dangers. If you are missing gambling during this crisis, I would advise using the time to reflect on your relationship with gambling and speak to somebody about it, rather than switching to the more dangerous and harmful forms of gambling that remain available in the absence of sports fixtures".
GAMSTOP is an online self-exclusion scheme, operated by the National Online Self-Exclusion Scheme Ltd, an independent not-for profit company. The current board members are: Jenny Watson, CBE (Chair), Dr Jo Watts, Kevin Beerling, Mike Dixon, Roger Parkes.
 From March 31st, 2020 it is a licensing condition for all online operators to be members of GAMSTOP and anyone who registers with the scheme can exclude themselves from all online gambling sites licensed in Great Britain. The first phase of the scheme launched in April 2108; nearly all online operators have already voluntarily integrated with the scheme.
 GAMSTOP is a free, not-for-profit service available to all consumers resident within the United Kingdom. Users choose to exclude themselves from all online gambling sites for a specified period and once that minimum period has elapsed they remain self-excluded unless they return to GAMSTOP to ask to be removed and successfully complete the process to end their self-exclusion.