Rick Heidner, the owner of video-gaming terminal (VGT) company Gold Rush Amusements, was all set last year to put a casino in Illinois.  He had the project lined up and ready to go before he approached the Illinois Racing Board (IRB) for its approval.  Then, all hell broke loose when it was revealed that he allegedly had ties to the mob.  That caused the IRB to bring to a halt his plans, but Heidner still believes he was incorrectly targeted and now wants regulators to pay up.  He's suing the IRB for $4 million, accusing one of its employees of having illegally shared personal information with the Federal Bureau of Investigation (FBI).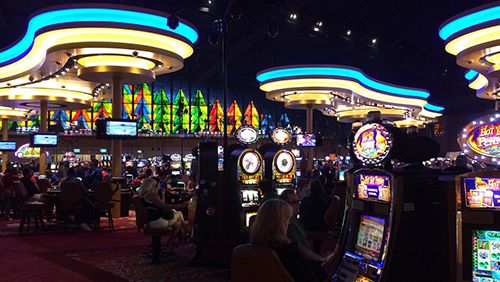 According to the Chicago Sun-Times, Heidner filed a lawsuit against the board this Tuesday, asserting that the unidentified employee provided personal and financial information "unintentionally and illegally" with the FBI and other federal agencies.  He also claims that the board exacerbated the situation through "unfair and improper actions" that damaged his reputation.
Contained in the data that was made available was information that tied Heidner to Rocco Suspenzi, a known mob figure convicted by federal prosecutors of tax evasion and operating an illegal gambling facility.  Heidner has repeatedly denied any connection, despite reported evidence to the contrary that was uncovered during a raid of the home of former Illinois Senator Martin Sandoval.  The congressman resigned from his post at the start of the year.
The lawsuit may not be as frivolous as it sounds.  The IGB has already acknowledged that a "data breach" had taken place in January.  Marcus Fruchter, the board's administrator, sent a letter to state lawmakers on January 10, explaining that "an IGB employee may have improperly accessed confidential information on IGB licensees and applicants and disclosed this information without authorization or justification to three federal government entities."  However, he asserted that it had been "an isolated incident involving one employee who acted alone and outside the scope of their duties."
Heidner asserts that "troves of sensitive financial records and personal information" and been accessed, including details on his own activities, as well as those of his wife, two children and a significant number of business partners.  The lawsuit adds, "Despite requiring licensees and associated individuals to hand over a veritable treasure trove of their most sensitive data, the evidence will show that the IGB's approach to protecting Mr. Heidner's data has been careless and cavalier, at best."
The IGB employee has never been mentioned by name, but allegedly had no business accessing the data since he or she wasn't involved in anything related to Gold Rush and its quest for a casino.  The lawsuit alleges negligence and breach of fiduciary duty, and no court date has yet been scheduled.
Comments