As over 200 people have now died from the coronavirus and the World Health Organization dubs it an "international public health emergency," international casino operators are stepping up their efforts to help keep things from getting worse.  The virus has already been identified as present in a large number of countries around the world, and measures are in place to try to prevent it from spreading further.  To help with those efforts, junket operator Meg-Star and casino operator Melco Resorts and Entertainment have both announced that they are making substantial donations to the cause.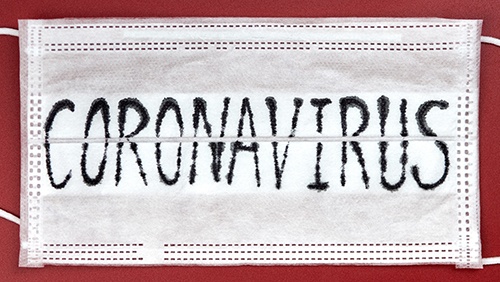 Meg-Star, through its Meg-Star International Charity Association, announced yesterday that it is donating MOP$10 million ($1.24 million) to the fight.  It has created the "Wuhan Coronavirus Special Fund," which is designed to facilitate anti-epidemic measures in the core city where the virus was first identified, Wuhan, China.
The contribution will mainly be used to bring much-needed medical supplies to Wuhan and the province in which it lies, Hubei.  Meg-Star is also negotiating with a number of non-profit organizations in an effort to jointly bring anti-virus solutions to the province.
Melco is ready to assist as much as it can, as well.  The company announced this past Wednesday that it had earmarked $2.6 million of its available cash, which will also go to Wuhan and the Hubei province.  As with Meg-Star's contribution, the money will reportedly be used to purchase medical supplies, as well as to provide support to local communities in the area.
Melco chairman and CEO Lawrence Ho said when announcing the donation, "Our thoughts are with the people of Wuhan and Hubei, and all those who are impacted by the new strain of the Coronavirus.  We hope this donation helps accelerate the preventive measures to contain the spread of the virus. Melco fully supports the Government's initiatives to contribute to the health and well-being of those affected in the community."
According to multiple sources, this outbreak of the coronavirus is being taken very seriously by governments around the world, even if some believe the response is being blown out of proportion.  As of today, there have been 9,800 confirmed cases of the virus and its ability to spread quickly is cause for concern.  International flights between China and a number of countries have already been canceled, and non-essential foreign individuals have been evacuated from Hubei.
In the Philippines, President Rodrigo Duterte has banned any resident of the Hubei province from entering the country, while Russia has closed its Far Eastern border with China.  North Korea and Mongolia have also shut down their borders with China, and Singapore and Malaysia are no longer issuing visas to anyone from the Hubei province.  Elsewhere, the virus has been found in France, the US, the UK, Germany and more, and these countries are also taking measures to limit travel to and from China.