The final four players in both the Men's Singles and Women's Singles tournaments at the 2020 Australian Open have been decided. With multiple Grand Slam winners and new names both desperate for success, we look at who might prevail with just two matches between each player and the trophy they crave.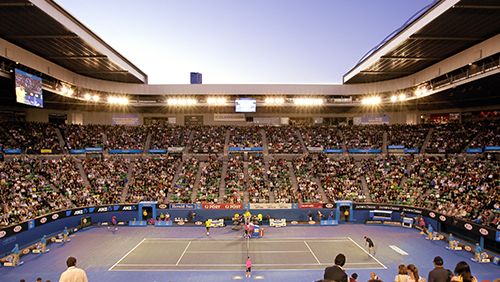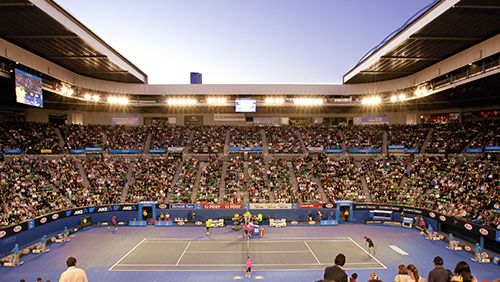 In what has proved to be a truly International event in both draws, there are eight players remaining with a chance of being singles champion at the Aussie Open and they represent eight different countries.
In the men's draw, it was expected that both Rafael Nadal and Stan Wawrinka would use all their experience against relative newcomers Dominic Thiem and Alexander Zverev respectively. Zverev in particular might have been expected to be nervous, having never reached a Grand Slam semi-final before, but he was able to sweep away the challenge of Wawrinka after an initial set that saw the German blown away by the Swiss player's boundless enthusiasm and tireless ground-stroke making ability.
Zverev, however, has shown that he has more in the tank than in past seasons and rattled off three sets in a row, and will go into the semi-final fearless of what is to come. As will his opponent.
Rafael Nadal lost all three tie-breaks of the four sets he played against Dominic Thiem, as the Austrian finally matched his clay-court inspiration on the court in a Grand Slam. Nadal was full of fight, but for once, his energy was matched by his opponent.
Thiem, like an eager dog with more energy than his master during the longest run of his life, retrieved everything and still came back yapping for more. Breakpoints were seized upon when offered to him and denied like his life depended on it when they threatened him.
The only blot on his copybook in the entire match might have been the 10th game of the fourth set, when Thiem had the chance to serve it out. Nadal broke him, and it took another tie-break to seal his history-making win. The Austrian will head into his semi-final in great form, knowing that either he or the man standing in his way, Alexander Zverev, have the shot at becoming the first man outside the Holy Trinity of tennis to win a Grand Slam in three seasons.
Novak Djokovic and Roger Federer meet in the other semi-final, with the latter, now 38 years old and trying to match the Serbian's outright record of seven Australian Open titles, not having beaten his nemesis in Grand Slam events since 2012. No-one would want to predict the outcome of the semi-final, but whoever does win will be favourite heading int the final at the weekend.
Latest odds:
Men's Singles:
Novak Djokovic – 1/3
Dominic Thiem – 9/2
Alexander Zverev – 9/1
Roger Federer – 10/1
Women's Singles:
Ashleigh Barty – 6/5
Simona Halep – 15/8
Garbine Muguruza – 4/1
Sofia Kenin – 6/1