Innovation is a great thing, as long as it leads to a better standard in the home or workplace. If, on the other hand, the technological advancement causes adverse effects, such as illness, then it may not be as welcome. After gaming dealers in Macau started to assert that new "smart tables" are the cause of their illnesses, one local lawmaker wants to get to the bottom of the issue and is demanding that a closer look be taken into gaming technology.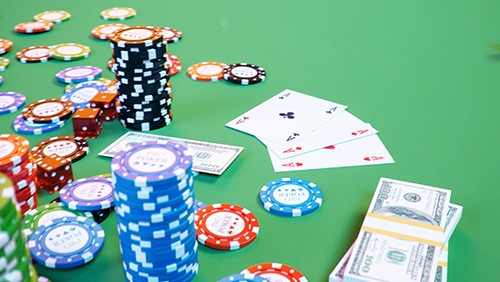 Smart tables incorporate what is known as Casino Chip Attribution Systems, or CCAS. To croupiers and some in the gaming industry, they're also called radiation tables because of the heat that is emitted from the system. According to some dealers, CCAS is causing health problems and some employees have even tried to get the system removed, asserting that they have been exposed to "unknown electrical technology use."
Manufacturers, regulators and operators have offered reassurances that CCAS is perfectly safe. If that's the case, lawmaker and Federation of Trade Unions executive Ella Lei wants them to put it in writing.
She told the Macau Daily Times, "If the government or casino operators have data assuring the safety of new technologies, I believe it should be disclosed to ease laborers' worries."
The use of radio-frequency identification (RFID) in casino chips was first introduced almost 20 years ago in Las Vegas and have since found their way to casinos around the globe. They allowed for chips to be more easily tracked and harder to counterfeit, and CCAS takes the idea to a new level. It incorporates a reader in the table that can accurately track all of the chips in play, those that are in each player's stack and how much is being wagered. It also gives pit bosses an idea of what's on the tables and when it might be time to offer a player a reload if the stack is getting small.
However, RFID technology has also had its foes, with some asserting that it is responsible for a myriad of health issues. Attempts at squashing these concerns often fail, and Macau's gaming regulator, the Gaming Inspection and Coordination Bureau has tried to put employees' minds at ease, saying earlier this month, "Apart from assisting the relevant government departments in conducting regular checks on workplace safety compliance, the bureau also requires casino operators to submit independent, third-party test reports of the gaming facilities when approving such installations."
Even the World Health Organization has acknowledged the global concern over RFID technology and the associated electromagnetic fields (EMF) generated by the readers. However, it, too, has stated that there is no evidence to support the idea that they cause health problems, adding that "EMF exposure below the limits recommended in internationally adopted guidelines has not revealed any known negative health effects."