Real estate investment trusts (REIT) are common in the gambling space, where they're often used to facilitate the purchase and subsequent leaseback of casinos. It's a way for a company to cut costs while still maintaining control of the property, and Genting Hong Kong (Genting HK) has borrowed that model, altering it slightly, for its casino cruise ship business. It announced this week that it has, through one of its internal business units, sold the Genting Dream floating casino in a sale/leaseback deal worth $900 million.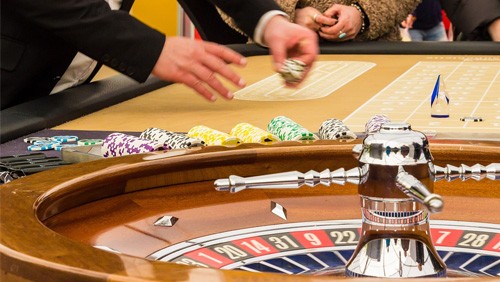 The ship was sold to four banks out of China, BCLC SPV, CMBFL SPV, CCBFL SPV and China Development Bank Financial Leasing Co. Genting HK will now lease the ship back, through its Genting Dream Ltd subsidiary, for 12 years, starting as soon as it's delivered to the buyers. The money to change hands has already been used for the "repayment of the outstanding balance of approximately US$502 million in respect of the existing bank loan for Genting Dream," according to a Genting HK statement.
After that 12-year period is complete, Genting HK is expected to buy the vessel back from the banks. It can, per the purchase agreement, also buy it sooner if things go really well for the business, and can also opt for a put option, which would allow for the vehicle to be sold if things don't go that well.
Genting Dream first splashed in 2017 as the maiden ship of Genting HK's new Dream Cruises brand. The entity now has three ships ready, or being readied, for operations, and the company is confident that it has a solid business plan in the works. It has been looking to attract additional investments to expand the operations, and wants to put each of the three vessels into different segments – Crystal Cruises for the high-end luxury market, Dream Cruises for the "premium" market and Star Cruises for the contemporary market.
In announcing the leaseback scheme, Lim Kok Thay, Genting HK's chairman and CEO, stated, "We are very appreciative of the consortium for supporting Genting Hong Kong in the refinancing of Genting Dream which allows a longer repayment period with a balloon payment at the end of 12 years. With the completion of this transaction, the group is now focusing on launching new summer itineraries for Dream Cruises … with exciting new destinations."
That launch will see Crystal Endeavor hitting the water this August following another anticipated purchase/leaseback deal worth $389.6 million. Following that, Global Dream will splash sometime next year.