A quick roundup of some industry notables' fearless forecasts for the gambling sector in the year to come!
MELISSA BLAU
Director, iGaming Capital
• 2020 Sportsbetting USA – With New Jersey surpassing Nevada's monthly Sportsbetting revenue in 2019, a bold prediction that a second state will surpass Nevada's monthly Sportsbetting revenue in addition to New Jersey.
• With the increased pressure on existing and newly regulating markets in Europe, there will be an increasing number of European operators looking to the US as safe haven for operating profitability diversifying away from increasingly restrictive regulations and taxes in Europe that has made put so much pressure on operators.
• With access to cost effective capital and buoyant capital markets, 2020 could bring another mega merger, likely from a media/tech player outside the industry, that will leave some head scratching.
---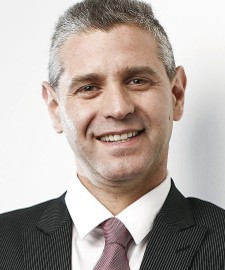 MOR WEIZER
CEO, Playtech
US market – flight to quality product
The first wave of regulation across the US has seen a 'gold rush' in terms of operators rushing to launch product and suppliers pushing hard to sign partners as states regulate. As the market continues to grow and more and more operators enter the market, we are already seeing two main themes develop, firstly as more operators launch, they are quickly recognising the need to differentiate their offering in what promises to be a highly competitive market. Secondly as US customers become more familiar with sports betting, they are already demanding more sophisticated product. We have started to see some of the early suppliers' deals start to creak under the pressure of the rapidly growing and demanding market. We believe quality will win out as operators start to look to proven high quality technology that has worked in Latin America and Europe and then apply that to develop US versions of in-play betting, requesting bespoke bets and cash out.
Online casino going under the radar
Although the online gaming industry has reached $470m in the US in 2019, sports betting is still seen as the more acceptable face of the US opportunity. New Jersey has seen its highest ever online casino revenue in the closing months of 2019, and we have seen states like Pennsylvania and West Virginia starting to open. Online casino may still be a slower burn than sports in the US but it should bot be forgotten as an attractive long term prospect for operators in many states.
The introduction of Live casino in New jersey in the last year could also be a significant catalyst for online casino in other states, online casino is still the fastest growing vertical in the UK and Europe and new innovative live products are being launched on a weekly basis by specialists such as Playtech.
Safer Gambling & machine learning
Safer Gambling solutions will be one of the biggest areas of competition in 2020 as operators look to compete to build the best reputation for consumer protection in the UK, Europe, US and in markets across the globe. AI and machine learning is a trendy subject in many sectors as experts look for applications in e-commerce and many other industries. In the gambling sector Playtech is pioneering the use of AI and machine learning in building intelligence based safer gambling tools which allow operators to engage with players exhibiting potentially harmful behaviour, engage with them in real time and take them on a customer journey which monitors and controls potential risk. Data led technology solutions such as these are the best way to build a sustainable, commercial and fun global gambling industry.
---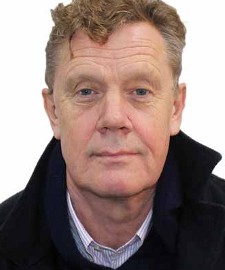 ANDREW DAGNALL
CEO, Bettorlogic
A key trend we will start to see during 2020 is the development of light versions of full sportsbooks tailored to segmented groups thus allowing easy access based on bet preference and therefore more effective promotion of sportsbook products.
---
PETER NOLTE
CEO, Patagonia Entertainment
Having recently been at the OGS Conference in Sao Paulo, Brazil, I was incredibly pleased to hear the exciting news about the future of the online gaming industry in Latin America and Brazil.
Brazil, SECAP (the new sports betting law regulator) has confirmed that the new sports betting regulation will be published in Q1 2020. Apart from the fact they still have to resolve some taxation issues, it means that regulation in Brazil is certain to happen in 2020.
---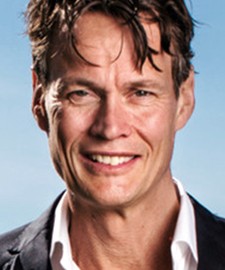 JESPER KÄRRBRINK
Chairman, Green Jade Games
Looking at the relatively short life span of the iGaming industry, Mr Green celebrated 10 years not long ago, so much has happened; from angel invested startups with a healthy "let's do it approach" to today's Large Cap companies with a new level of professionalism, compliance, routines and processes. This change will continue and to survive in a more regulated environment, scale, compliance and professionalism is a must. The larger will get larger and the smaller, smaller. In my book, there is (unfortunately) not room for +400 brands offering the same product. So 2020 will most likely continue as 2019 started, with more and more brands struggling to survive – nota bene; this is not due to lack of players, but lack of differentiation – and the larger will pick up what suits them.
Other signs in the sky:
• Swish and BankID will take market shares from Pay n Play in Sweden. Wouldn't be surprised if we start to see declining growth numbers for the true Pay n Play operators in Sweden 2020, due to this.
• India is the new destination. With the massive success for several operators entering Japan, India will be the next grey growth opportunity.
• Increased gambling taxes. Italy did it at the beginning of the year, and now Denmark followed. Will other countries jump on this wagon as well? Perhaps not in 2020, but I think we can be pretty sure that more governments will discuss the topic during 2020. With the current media image of gambling and online casinos, in particular, this is – unfortunately – an easy tax to increase.
• US 2020 will show even more clearly that this is a game for the big boys (or girls). It's huge, it's expensive, and it will take time.
• UK continue being an uncertainty also in 2020 with the £2 bet limitation being the main topic.
• With DK increasing taxes, Spelpaus in Sweden not hindering problematic players from accessing (unregulated) online casinos and a £2 debate in UK canalization will be the main topic also 2020.
• Green Jade Games will launch their first real money arcade games – a totally new gambling and gaming experience. Will be interesting to see what operators and players make of this.
• NetEnt's acquisition of Red Tiger was probably the first sign of a consolidating phase/race on the supplier side of the business as well (when operators get bigger, providers need to do the same, or they lose leverage).
• In the hunt of improved margins affiliates will be challenged by more and more operators protecting their brands better on Google, this will lead to increased marketing efficiency for operators and loss of revenue for affiliates.
• Lifetime and especially shelf time/exposure for new games are getting shorter and shorter due to a "flood of new games". 2020 will be the year when providers need to challenge old business logic, business plans and ideas to coop with this.
• 2020 will be the year when AI help operators to realize their role is not as libraries for all games ever published, but curated collections of games that give the players the best experience. The fantastic thing is that you can still have a library, but you present it as a boutique of hand-picked games just for each player.
---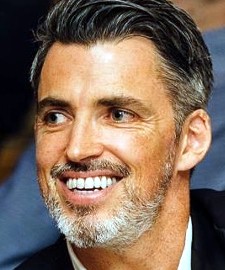 KEITH McDONNELL
CEO, KMi Gaming
Mobile (online) betting & In-play wagering
Mobile (online) betting has been the main source of revenue for States with legal sports betting, and a necessity for those moving towards legalization. States with retail sports betting exclusively are pushing hard for mobile legislation having seen its impact in New Jersey (80%) and now Indiana (65.3%) in just the month of November.
With the expansion of mobile, we predict In-play wagering will explode. The stop-start nature of US sports is perfect for play-by-play betting markets. Europe has adapted this model and attributes 80% of all sports betting to in-play. Consumers will be expecting newer, better, faster betting options, all supported by access to real time data.
Continuation of large consolidation & media deals
Consolidation efforts and critical relationships between large gambling Operators and Media Giants will continue as more and more companies adapt and enter the sports betting market. We expect this to continue in 2020, hot on the heels of giant deals in 2019 involving Flutter Entertainment Group, The Stars Group, Yahoo & MGM / GVC. Non-fantasy brands will look for alternatives to access huge customer databases, and fantasy brands won't be standing still as they look to relentlessly drive home advantages from establishing large customer bases and brand values through DFS over the past 5-7 years.
Tribal Entities
Tribal Entities will be more visible next year, trying to monopolize sports betting in their states or prohibit it all together. These groups control casino gambling in many States and can slow down sports betting legalization. We've seen it already in States like California, Connecticut & Florida.
Job Size & Market
The job market is exploding, and we expect to see between 125-150,000 jobs appear in the US sports betting market alone over the next 12-24 months. There will be an influx of international recruits moving state side, navigating the complex Visa process, along with Americans coming into the sector from other industries and straight from college.
With this in mind and based on decades of Operator experience, an understanding of strategic requirements, and an international network, kmigaming.com has created KMISearch, a boutique executive placement service for Senior Management roles.