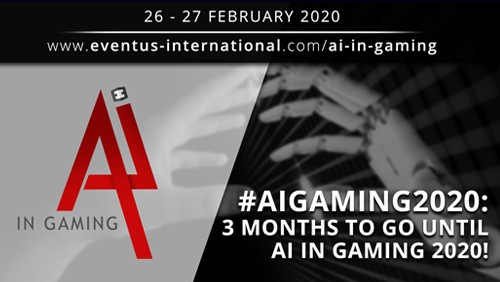 With only three months to go until the highly anticipated AI In Gaming 2020 summit in Dubai, the Eventus International team is excited to share more about the event and tell you why it is important for you to join us on 26 and 27 February at Crowne Plaza Dubai.
Join us to hear first-rate international industry experts speak during the two-day event. The agenda covers the following topics:
Day One – Wednesday, 26 February
● Uncovering the potential of AI in the Middle East countries – The role of government and industry.
● Ace the affiliate marketing game with AI.
● View from the top: What are the blockchain innovations most likely to disrupt the gaming and entertainment industries and where to focus your attention now and next.
● Using AI to fight gaming addiction.
● Why Artificial Intelligence needs to breathe on Blockchain?
● The critical issues created by AI and how regulators should address them.
Day Two – Thursday, 27 February
● Using AI to improve customer experience
● Man vs. Machine: Will AI replace human performance?
● How digital money is changing the gaming landscape
● How AI is revolutionising games of skill
● The Role of AI in Mitigating Financial Crimes
Register for AI In Gaming 2020 now and leverage this event to discover how AI can help your business evolve.