Protests in Hong Kong just got kicked up a notch in their urgency and viciousness. Considering Hong Kong is the second biggest source of Macau tourism, it's a wonder that Macau stocks haven't been hurt more than they have been since the protests started in March. One could argue that Macau's fall since May has something to do with the unrest in Hong Kong, but there's no clear evidence from the raw numbers that the riots have hurt Macau tourism from Hong Kong at all. This might start to change now as the protests seem to be taking on a more desperate tone. Both sides are getting more violent as frustrations are boiling over and Beijing seems to be encouraging or at least condoning more a heavy-handed approach by the Hong Kong police.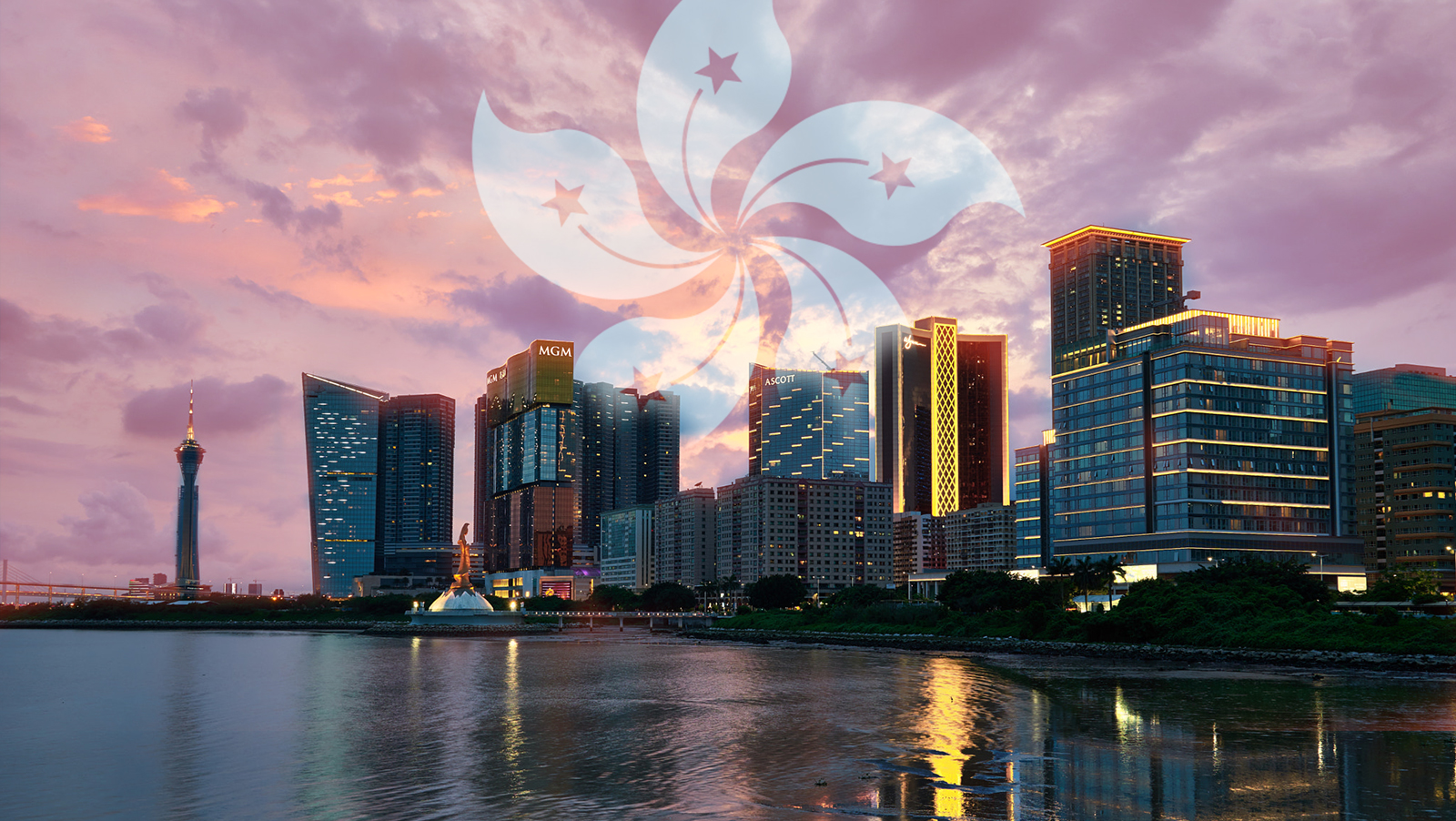 Yesterday we had what looked like an unnecessary near-fatal shooting of a protester at point blank range by a Hong Kong policeman, and what was certainly an unnecessary attack of an unarmed man arguing with protesters at a train station. The man, who was exchanging insults with protesters and accusing them of not being Chinese, was doused in flammable liquid and set on fire while he posed no physical threat. Just like war tends to turn ordinary people towards violence, months of frustration and disruption can do the same. The longer this goes on without any resolution, the more frayed tempers are going to get and the worse the situation is likely to become.
How this will affect tourism to Macau from Hong Kong is the question. So far it hasn't, probably because there isn't all that much overlap between the part of the Hong Kong population protesting and the people that go to Macau to gamble. Those populations won't change any time soon, but what could change are Beijing's tactics in trying to contain the riots, which could affect the sector of the population that travels to Macau. This could include restrictions on travel, curfews, capital controls, or in a worst case scenario, a Chinese invasion of Hong Kong. Beijing has a lot to lose by doing that so it shouldn't be expected now.
Hong Kong's place as runner up to China for travel to Macau is uncontested. The second runner up is Taiwan at 3.2% of total visitors, with Hong Kong at around 20%. Tourists from China and Hong Kong make up about 90% of total visitors to Macau month to month. U.S. tourists account for a paltry half a percent.
In absolute terms, 565,000 people came to Macau from Hong Kong in September according to the Government Tourism Office, a figure that is amazingly up 27.2% since the same month last year. Clearly whoever the people are that are visiting Macau from Hong Kong do not seem to be affected that much by the protests. Regardless of what sentiments may be on the island, those with the most to lose by throwing a few bricks and firebombs at police are least likely to actually be on the front lines of these protests. Think VIPs and the otherwise well-to-do that, regardless of what they feel about Chinese encroachment, really just want things to calm down so they can go back to making money again. The ones protesting are students with little to no wealth, lots of desperation and no clear path to getting to the top of the economic food chain. It could even be that paradoxically, the protests are encouraging even more tourism to Macau from Hong Kong because the people with money want to get out of there and relax while things fall apart on the streets.
That might be starting to change now that things are getting scarier. According to analysts from Sanford C. Bernstein, Macau VIP volume looks to have dropped by about 30% over the first 10 days of this month. The mass market still seems to be doing pretty well though with estimates at a 10% increase for November.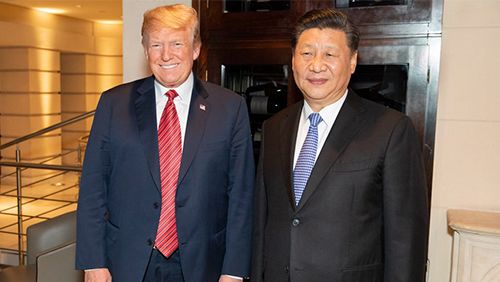 What happens from here will be heavily tied in with trade war developments. News changes almost every day with both sides jerking traders around. Meanwhile, U.S. President Donald Trump is speaking at the Economic Club of New York today, where everyone is waiting with bated breath about any word he'll say about a phase I trade deal. A good word will push Macau higher.
Beijing at the same time is trying to keep the Hong Kong protests under control without escalating direct Chinese involvement so as not to give Trump an excuse to clamp down on trade with the backing of the American people.
Both sides appear to have an interest in stringing markets along without actually accomplishing anything. The idea could be to try to force the other side to make the first bad move. Trump tries to tempt Xi into acting overtly against Hong Kong, while Xi tries to tempt Trump to turn down a deal so as to portray him as unreasonable and get him out of office next year, to be replaced by more establishment compliant types like Joe Biden or maybe even Michael Bloomberg who appears to have just entered the race.
It is hard to see this situation being fundamentally resolved for at least another year, until U.S. elections at the earliest. Until then, the trading environment looks to be one of strong, quick moves in either direction based on headlines. The Vectors Gaming ETF that tracks Macau is near 52-week highs now, but there seems little reason for investors to pour more money into Macau at this point while its second biggest source of tourists continues to destabilize.
The wisest play for those who want to trade this appears to be to assume that some sort of positive headline is going to come out of the Trump's speech at the Economic Club today plus some more meaningless "good news" after the next Trump-Xi meeting before the end of the year, followed by more deterioration in Hong Kong and another quick reversal down.