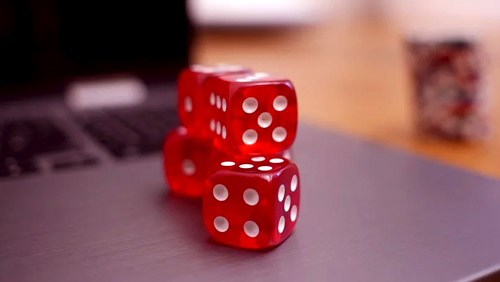 Paulo Martins Chan, director of Macau's Gaming Inspection and Co-ordination Bureau (DICJ), admits that his agency has a nearly impossible task in front of them. No matter how much they try to fight illegal online gambling, the flood keeps coming.
Speaking on the sidelines of the 2019 MGS Entertainment Show, Chan commented on the steps DICJ takes to counteract illegal sites, which often fraudulently advertise as being tied to Macau operations:
"What we can is to do propaganda to raise awareness and inform that it is illegal […] We continue to do a lot of awareness work, sending phone messages, setting billboards, to fight online gaming. It has a great impact on Macau's image and in many times involves fraud."
Chan spoke about the resources being turned against these illegal operations, including advertising and inspections of both operations themselves and conferences where they might be promoting their sites.
Ultimately though, as sites can easily set up their servers outside of Macau and say anything they want, it's basically impossible for the agency to "completely eradicate" their fraudulent sites, Chan admitted. The best course of action is to get the attention of potential consumers before they themselves are conned.
The director also used the occasion to discuss other security issues facing Macau, including new metal detectors in casino areas, and better coordination with police services.
Maybe most importantly for foreign operators poking around Macau, Chan highlighted Macau's achievement in October of passing all 40 technical compliance recommendations from the Financial Action Task Force, (FATF) the first territory in Asia to achieve that feat. Those kind of credentials make it a very easy territory to sell for operations that want to be consistently seen as on the up and up.
Chan also made sure to discuss how the DICJ is helping with the problem of gambling addiction:
"Since 2017, the local responsible gambling agencies supported by the DICJ have completed responsible gambling seminars in tertiary institutions in five cities in the Mainland. In the current year, the DICJ also sent staff to Hong Kong and two gambling counseling service centres to exchange the responsible gambling policy of Macao and introduce the self-exclusion application service."
The last time we heard from the DICJ, they implemented a policy to protect customer data, covering a wide range of data points from personal data to gambling activity.