With G2E Vegas now behind us, I'd like to shift focus from the USA to Asia as we gear up for G2E @ the Philippines in December.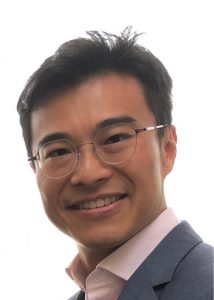 Despite these markets' sheer distance from one and other, a number of the same opportunities and challenges exist in both regions, including how to appeal to the younger generation, opportunities in sports betting, regulatory challenges and innovation in technology.
Today I'd like to take a closer look at iGaming opportunities specifically in the emerging India market and also China, with the help of AGTech's VP of Investment & Global Strategy, Gilbert Wong.
According to Wong, "AGTech is a tech company serving the lottery and mobile games & entertainment sector, with majority of our presence in China and recently been expanding into emerging markets such as India. Member and lottery platform of the Alibaba Group, we're a commercial supplier to the Chinese state lotteries".
Read on to find out why AGTech is so focused on India and what we can learn from their footprint in Chinese lotteries.
Becky Liggero: Gilbert, it's a pleasure to have you and I'm sorry to have missed you at Betting on Sports (BOS) last month! Lets start with why skill gaming is such a big opportunity in India?
Gilbert Wong: India laws differentiate between games of skill and games of chance when it comes to regulating monetary offerings. Participation & offering of money in games of chance is prohibited, whereas games of skill are treated differently as an entertainment activity. With a growing younger population, better maturation of mobile infrastructure & the social nature of games, a lot of appeal & opportunities presents in the skill gaming space.
BL: What about Fantasy Sports in India, what opportunities lie there and how is your organization taking advantage?
GW: Fantasy sports are growing fast in India, and as mentioned by the panel speakers in the India forum during BOS, there are likely 100 platforms targeting over 300 million sports audiences. We see a lot of growth potential just as everybody else, and as witnessed by recent capital investments by both local and international VCs into India's sports tech sector.
Our gaming platform in India Paytm First Games, which is a joint venture between AGTech & Paytm (India's leading e-commerce payment & fintech company), has seen exponential growth since launch last year, both in terms of users & transactions. We offer a wide spectrum of game genres, with fantasy sports getting an overwhelming response from users during the recently concluded cricket world cup earlier. AGTech powers all the sporting content & fantasy products, which we are very pleased with the results so far.
Rummy, live quiz & other social games have been very popular as well. We have the advantage of working with Paytm, and are actively expanding our userbase. All in all India is a key strategic investment area for us and we are fully committed to devoting technology & resources to Paytm First Games.
BL: Like India, fantasy sports have been huge in the USA, but unlike India, now that regulated sports betting is a reality in the U.S., many wonder if fantasy sports will continue to thrive… what are your thoughts on India's market & their interest in fantasy vs. real money sports betting?
GW: India fantasy sports companies, and a lot of other sports tech firms, are anticipating on sports betting to be legalized in the future, which we've all heard whispers for some time. The demand for regulated gaming is there similar to the U.S. and everywhere else. With fantasy sports companies having already built a customer base and engaged willing to pay and play customers, from a business/commercial point of view there will be an advantage for those companies on offering regulated gaming opportunities to enhance service and further penetration to different segments of the potential market.
BL: Now this sounds familiar! So what is your prediction for India's iGaming market- where is it going, who will emerge as the big players?
GW: The iGaming space will continue to become a hotbed for sports tech companies. Technology has always been key and will continue to play a key role for digital gaming and igaming products. Bigger players are starting to offer auxiliary services such as payment & data to their customers, and its a matter of time when companies start bringing together these mechanics and give end users a good experience similar to all global players do.
BL: Excellent, thank you for that. Lets move on to lotteries in China- what room is there for growth in this market? How about opportunities for international operators or suppliers?
GW: There are still plenty of growth potential in the Chinese lottery market, despite being policy sensitive and that can be seen as a barrier for international suppliers/operators.
The lack of online as a distribution channel has shifted focus back to traditional retail distribution channels, but with international suppliers/operators' experience & exposure, working with local companies that has an established commercial ecosystem will certainly be beneficial and can open doors to new opportunities.
BL: What about the complex issue of localization – take India & China for example (both HUGE markets!!) what advice do you have for operators who want to get involved with these markets when it comes to localization?
GW: It is difficult to get into a new market, but customers are smart in a way that if they see something they like they know it. Localization can be about bridging cultural or geographical differences, but innovation through technology is still a common language. Of course, having local connections and forming partnership with companies that understands the market and has the ability to assess regulatory oversight will help.
BL: Thank you so much for sharing your expertise in these markets, Gilbert, the CalvinAyre.com readers and I do appreciate it.