Although Richard Branson's purchase of the Hard Rock Casino & Hotel Las Vegas would seem to be removing the brand from the greatest gambling city in the world, that doesn't mean it will be gone for long. In a recent podcast with Bloomberg, Jim Allen, chairman of the Hard Rock International and CEO of Seminole Gaming, noted he was potentially interested in buying a new property for the nearly 50 year old brand.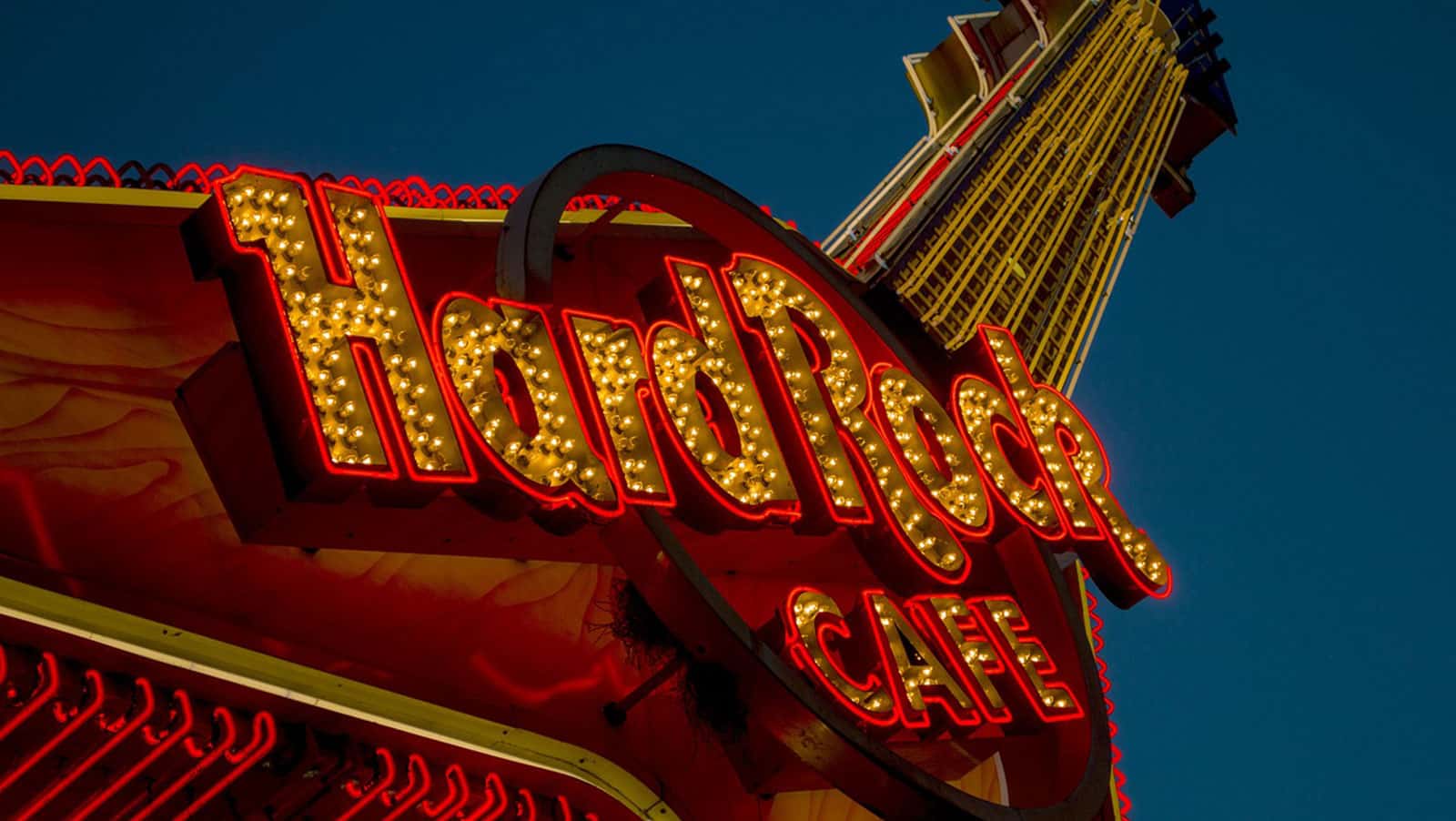 The nearly 8 minute discussion with Carol Massar and Jason Kelly primarily focused on casinos opening in Florida, but quickly touched on the idea of Hard Rock returning to the Las Vegas strip once Branson has rebranded their former property as the Virgin Hotels Las Vegas.
This wasn't just idle chatter either, as the Las Vegas Review-Journal have confirmed Allen has been interested in purchasing another strip property for some time.
But to return to Las Vegas, Allen told Bloomberg that it would have to be the right location, as not every spot on the strip is made equal. Contenders for a potential purchase include the Planet Hollywood, which he finds "very interesting," but he also noted Bally's is a great option for being "one of the most legendary corners" of the strip.
Analysts expect it won't be easy for Hard Rock International to return to the strip. If a property is lucrative, it will cause a torrent of bids from every corner of the market. If it's not a hot location, why even bother getting in? Allen helped exemplify this by telling Bloomberg he had no interest in the Cosmopolitan of Las Vegas.
Why the sudden interest to return to Vegas? It could have something to do with the competitive fight for a Japanese Integrated Resort (IR) license. Japan has signaled they want well regulated and premium global grands, and a Las Vegas strip location would certainly help Hard Rock fit that bill. They might need the leg up to achieve the Hokkaido resort they've been aiming for.
Comments