British legend Sir Andy Murray still has the spark to go with his return to fitness
A year on from what was expected to be his retirement, Andy Murray will likely make his return to Grand Slam action, at least according to organisers of the Australian Open.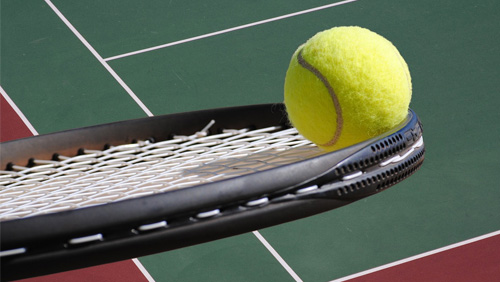 Sir Andy Murray, who has finished as runner-up in Melbourne on five occasions, will be able to enter with a protected ranking in January 2020.
Having returned to action in stunning fashion over the last week in China, Murray, 32, only had surgery on his hip back in January, but far from finishing his career as many expected, he has recovered sufficiently to relaunch his bid for a fourth dingles Grand Slam title down under, where he has never won, having won a U.S. Open title and Wimbledon on two occasions. Can he make three Grand Slams four in Australia?
We're still three months away from the tournament Murray has declared himself available for, the pre-Aussie Open ATP Cup in Australia, which kicks off on 3rd January 2020.
Having played his heart out in the China Open, Murray, ranked 289 in the world, took on Italian player Fabio Fognini, the world #12, in the Shanghai Open on Tuesday.
It was not a friendly match.
In what was a slow build, the three-set match saw Andy Murray twice fail to serve out the match, something he said afterwards he couldn't recall happening in over 800 games on tour over the years.
In what was a fractious atmosphere, Murray lost 6-7 (4-7) 6-2, 6-7 (2-7), actually winning one more point than Fognini across the match but losing all the same. In one angry exchange, the Scot lambasted Fognini for shouting while he was playing a point, then, when explaining why he was unhappy to the on-court umpire, told Fognini to "shut up".
To gasps from the crowd, Murray commented: "Someone made a noise, I didn't know who made the noise, I looked in the direction of where the noise came from. He then told me, 'Stop looking at me, what are you looking at me for?'"
Silence from the umpire. Sniggering from the Italian.
"I was like, 'I was just about to hit a shot, and someone made a noise'. He then told me to stop looking at him. He told me to stop complaining, to have a sense of humour. I wanted to know where the sound came from and it came from him, which you're not allowed to do."
Murray, clearly rattled, would not close out the win and might need to remember the recovery fails to avoid during his comeback.
Here's the full clip of Murray going off the chain after Fognini disturbed his shot at their recent game in the Shanghai Open:
Comments