Wednesday 9th October 2019 – Racing Post is delighted to announce the appointment of Alan Casey as the new Head of Trading Partnerships. The announcement showcases Racing Post's expansion in the trading space, as seen in recent months, with the launch of the AllSported joint venture with TXODDS and Banach Technologies.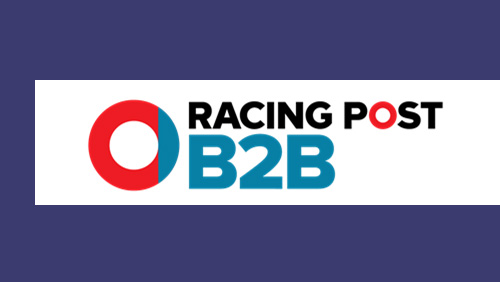 Casey joins Racing Post from BETDAQ where he drove liquidity growth through commercial deals during a seven-year tenure with the betting exchange operator. The newly created role outlines the ambitions of the new AllSported venture and the importance Racing Post places on diversifying into trading.
AllSported is an expert trading solution that gives bookmakers industry-leading, made-to-measure international horseracing odds and risk management capabilities, delivered with streamlined integration. The solution is also accompanied by high-quality Racing Post content.
Alan's experience with working with liquidity partners, handling onboarding and maintaining partnerships with some of the biggest players in the industry provides him with the basis to grow Racing Post's AllSported venture. Being a central figure in the growth of BETDAQ volumes over the past number of years, Casey is looking to grow AllSported to similar levels of success.
He expanded by saying: "I've been a horseracing enthusiast for years and working on the operator side for the past seven years has given me a real appreciation of how difficult it is to price horseracing and provide a viable product. I think AllSported bridges that gap and is a hugely significant product for the marketplace. The plug and play solution is key to getting more players in the horseracing space both in the UK and Globally.
"Racing Post has been a shining example of how a company needs to continue to diversify and innovate to succeed. From a newspaper to a multimedia content provider and now into the trading space – from afar – it's been a really interesting few years for the business. I'm excited to be starting and I feel that AllSported can take the business to the next level."
Racing Post's Commercial Director, Sam Houlding spoke on the excitement surrounding AllSported throughout the business and how Alan's appointment has added to that: "AllSported is at a really exciting launch stage and there are plenty of exciting commercial discussions taking place so we are looking forward to Alan hitting the ground running. He's had a very successful time with BETDAQ and he brings qualities and knowledge to the team which can help drive the success of AllSported."
Through the very latest technology and smartest algorithms supported by Racing Post – the authority on racing's content – AllSported helps bookmakers tap into the multi-billion horseracing market. Find out more at www.allsported.com.