When Sir Andy Murray tearfully explained that he had a potentially career-ending hip injury that was causing him "pain daily" back at the Australian Open in January, it looked like a glorious tennis career was almost certainly over.
Even his peers thought the end was nigh. In fact, they recorded a tribute video which at the time seemed more like an obituary than it did a positive, upbeat message of solidarity.
However, eight months on, 'Sir Andy' has been back in action at the China Open and, although he was eliminated in the quarter-finals by Dominic Thiem after wins against Matteo Berretini and Cameron Norrie, Murray won three of the five tie-breaks that he played, demonstrating just how far his recovery has come.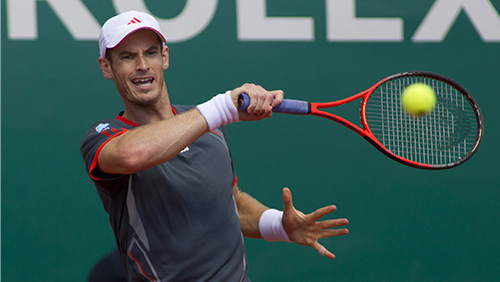 But, with Murray back amongst it, what recovery fails does he need to avoid as he makes his way back up the rankings for a final assault on one more Grand Slam title that his career so richly deserves?
1. Don't fall apart on bad days
Andy Murray already has a fairly dour natural demeanour on court, but off court is known as something of a joker among close friends and family. The negative effects of a long, drawn-out recovery from a serious sporting injury are legendary.
There are good days, such as those recent days on court at the China Open. But there are hard days, too. Days of rest and recovery when Murray will yearn for the court. He has a young family to enjoy time with, who could be the best remedy for a mind that still craves the action on court. Staving off any form or level of depression is entirely within Murray – and his ultra-supportive team's – hands.
2. Don't obsess about being the best
It's natural for any elite sportsman to want to be at their absolute best. Sadly, for Murray, those days will almost-certainly never return. Winning three Grand Slams at Wimbledon and the U.S. Open during an era when Nadal, Federer and Djokovic have been locked in a battle to become the best player of all-time is simply astounding. Winning another Grand Slam now will be almost impossible.
Understanding that he is likely to be an outside chance at every Grand Slam tournament he attends is something that he must mentally adjust to. It's not that Murray can't win a Grand Slam; it's just that he must align his mental expectations for each game and deal with each result with a resolution to stay positive each time, win or lose. The Scottish player needn't win every game he plays, because simply by playing, Murray's outlook will improve.
3. Don't hide from the truth
Everyone who goes through trauma and comes out the other side knows that acknowledging the truth is key. Being honest with others is one thing, but if Murray can look himself in the mirror and know that he is honest with himself, then he will be able to conquer the hurdles of doubt that lie in wait.
4. Don't resist change
The young Murray was a brattish, British rogue on court. Bedecked in dark trainers, grey shorts and a TV cut-away risk purely for the cursing, the Andy Murray of a decade ago made mistakes but chased them down and recovered them. He can no longer do that in every point. The drop-shots, the flat, dead-lined forehands, the angry-but-precise cross-court backhands are the weapons he'll need to trust in his later years.
5. Don't lose your head
If any player in modern tennis history can be accused of losing their heads just when they need it most, it… well, Nick Kyrgios. But if it wasn't the bad boy of tennis, it might be Murray.
If Murray needs to conquer anything else other than his physical injury, it's his emotions.
Now in his 30's, he'll need to keep on top of his emotions to give himself the chance to test his body out to the full extent. If he can't handle the emotional toll of top-level tennis, then he won't get through to the latter stages of tournaments where he can prove himself. Taking on a permanent sports psychologist could help Murray, especially on his travels.
6. Take up other sports
What got Gareth Bale through his latest stand-off with Real Madrid? Golf? How did Wayne Rooney blow off steam when under pressure at Manchester United? Being knocked out by Phil Bardsley in his kitchen. OK, bad example, but a second sport can fire sportsmen and women to greater success in their own field of expertise.
7. Don't do it all on your own
Murray enjoyed much of his success when he had the former Grand Slam great Ivan Lendl at his side and while this might be from our point-of-view as tennis fans too, how good would it be to see the old gang back together?
We loved the fractious yet fun relationship that Lendl and Murray enjoyed, and it was hugely productive. Could a return to that combo produce one more hurrah before Team Murray ride off into the sunset? We think it could work – and not just for TV ratings.