As the World Poker Tour U.K. returns to Dusk Till Dawn in Nottingham, one of the tournaments that players are most excited to play is the $1 million-guaranteed Devilfish Cup, which costs $5,300 to enter.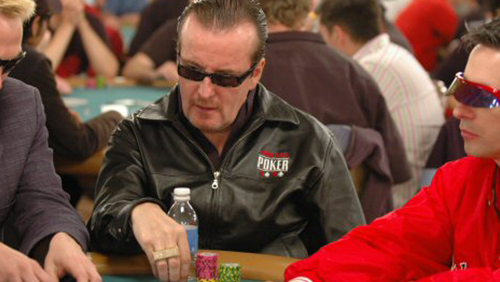 The event is named after Dave 'Devilfish' Ulliott, who sadly lost his life in 2015 after a brave battle against cancer. With the rake from the tournament (which is the guarantee is reached would add up to £60,000) will be shared equally between a trust fund for the late Dave Ulliott's daughter Lucy and the popular British cancer charity, Macmillan Nurses.
With the tournament running from September 30 until October 2, and the world-famous 'Devilfish Bar' at Dusk Till Dawn sure to be busy with stories of the Devilfish and his many poker adventures, players such as Sam 'Trickett's Room' Trickett, Ludo Geilich and Roberto Romanello all expected to be in attendance, there sure to be a special atmosphere.
Devilfish, a former WSOP bracelet winner – who also finished 72nd in the WSOP Main Event in 2004 – could be relied upon for a song as much as he could devilment at the felt in Las Vegas, just like in this moment from 2011, when he broke into song at the Rio All-Suites Hotel & Casino:
Of course, the Devilfish handed out some bad beats over the years, but he also suffered them too. The difference with Ulliott was that whether he won or lost, he always recognised the drama. He had a sense of when the camera was on him and he came to life under the spotlight in life. Poker misses him to this day.
In recent years, the Devilfish has become as revered – even by players he beat at the table. Players will be remembering the gregarious Ulliott this week in Britain and it's right that we also recall the man behind the inspiration for the event.
Posthumously entered into the WSOP Hall of Fame in 2017, the documentary made about the man from Hull who became a poker legend is as pertinent and affectionate now as it was when it was made.
With plenty of drama expected at the tables in Nottingham, we'll have a full recap of the action and winners in the Devilfish Cup later in the week.
Diagnosed with cancer, Ulliott fought it with the heart of a lion and his young daughter Lucy may have been cruelly denied a future with her father, but his influence is still keenly felt in the poker industry, and he gave us so many moments to recall. Let's hope many more for the history books are made this week.