It's been the question on many poker fans' lips for 20 years. Will there ever be a sequel to Rounders?
Well, this week, it was the question posed on Twitter by Daniel 'Kid Poker' Negreanu, after watching the movie at home. He had to know… and writer and creator Brian Koppelman had something of a cryptic answer for him.
https://twitter.com/briankoppelman/status/1175512904285773826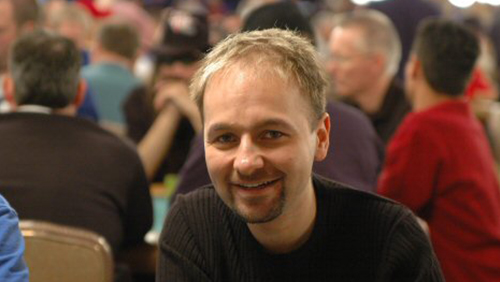 Would a sequel work? It's highly doubtful it could top the original, of course, but it could go one of two ways.
Audiences were left wondering what happened to Mike McDermott after he made his way to Las Vegas, having ditched his frenemy 'Worm' after clearing his debt by toppling Teddy KGB and being paid his three stacks of high society in profit.
As Koppelman stated, "It's never too late." But what could he mean? Never too later to find out? Maybe it hinted at Mike McDermott finally going for poker in a way that he didn't at the time.
If McDermott made his way to Vegas with $30,000 in 1998, he could play a multitude of events. Today, nothing has changed, although some of Worm's angle-shots would be under much closer scrutiny in this age of social media being judge and jury on players if they step out of line. While Worm was cool by being shady in the first film, he'd run the risk of being the next Will Kassouf in Rounders 2 if he didn't change.
Change is, of course the question. What would change? How would the characters have progressed, and would we want them to have changed at all? This question was also posed by Negreanu as he stirred some humour in poker fans and famous players alike. Regardless of whether or not a sequel is produced, Negreanu had a fun – and deliberately awful – idea for what it could be about.
Let's hear your WORST ideas for a Rounders 2 sequel. I'll start:

Worm starts grinding solvers then employs a bot ring to crush online poker.

Mike McD becomes a WSOP dealer who tells every table he deals that he outplayed Johnny Chan.

— Daniel Negreanu (@RealKidPoker) September 21, 2019
With Koppelman and Matt Damon – probably still the two most important people to consider the sequel as a viable option – still both non-committal after all these years, any talk of a sequel is premature simply because of the obstacles in the path of the poker film turning into a franchise.
Will Rounders 2 ever happen? Maybe not. But isn't it fun hoping that it might? We have one vital question that would need answering in the second movie.
What happened to Mike McDermott? Important, sure. Where is Worm living and playing 20 years on? A point of interest.
Where is Teddy KGB at? The people need to know.