Basic facts to help you understand affiliate marketing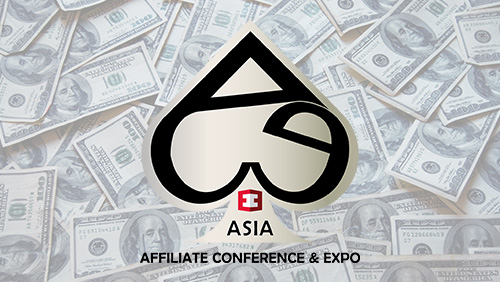 21 – 22 November 2019, Solaire Resort & Casino in Manila, Philippines – Affiliate marketing is a widespread way to earn passive income. However, there is more to affiliate marketing than simply referring customers to a brand's website. If you're an aspiring blogger or affiliate marketer, here are some of the facts you need to know to better understand affiliate marketing.
Affiliate marketing involves the Merchant, the Affiliate, and the Consumer. Three parties are always involved in the affiliate marketing strategy. First, you have the Merchant or the brand which can range from a large enterprise to a small business. Then there is the Affiliate who promotes the product in an engaging and relevant way to consumers. Lastly, the Consumer, who buys the product and engage with content affiliates produce.
It's about knowing your niche as an influencer. Affiliates would normally have a specific type of audience they cater to whether it's moms, students or young professionals. Knowing your niche and personal brand is very important as this affects the kinds of brands you would be most credible to promote. Establishing yourself as an expert in one area will make it more likely for people to buy the product or visit the brand's website.
It's about promoting products you believe in. Start by reviewing products that you trust and are familiar with. People are most likely to view the merchant's brand and buy the product through honest reviews. Make sure to do your research on the seller and the brand to ensure you're collaborating with someone that aligns with your own interests, audience, and values.
Creating captivating content and employ SEO techniques. The content you create should target the interests of your audience and make them want to know more about the product. Product reviews, creating infographics or informative videos, or hosting giveaways are all examples of innovative content. Using SEO techniques is a must as customers get more specific with their web searches. Optimising SEO is an essential driver of traffic to your website. Some SEO strategies include headings or URL structure, keyword search and more.
With only 3 months left to go until the inaugural Affiliate Conference & Exhibition in Manila, the time to book is now! Brands can reserve the best location on the exhibition floor to showcase new products and services. Affiliates and sellers alike can join innovative discussions and network with the best in the business such as Anurag Verma, Head of Sales and Partnerships for Zomato Philippines who will be tackling how to embrace digital innovation to enhance customer experience, as well as Chris Manguera, CMO/ Head of Marketing and App Product at Mynt (Globe Fintech Innovations, Inc.) who will talk about how to convert digital marketing content to payouts for affiliates. Take this opportunity to grow your brand!
Want to know more about special offers and how you can make your brand stand out at #ACE2019? Contact us today before all tickets are sold out!
Take this opportunity to grow your personal brand. Book your tickets here now!
About the event:
ACE 2019 is the go-to Affiliate Marketing event in Asia for the world's top Affiliates, Digital Marketers, Merchants and eCommerce entrepreneurs to gather under one roof. Participants will network with the top successful Super Affiliates, most prominent regional & global field experts & speakers, world's top global networks, along with top industry investors & advertisers.
Register here.
Contact us to find out how Eventus International can raise your profile through our highly esteemed events: [email protected]