Paul Volpe reminds everyone on Twitter that the World Series of Poker gives the winner of the Player of the Year, nothing. We speak to previous winners, potential winners, and runner-up to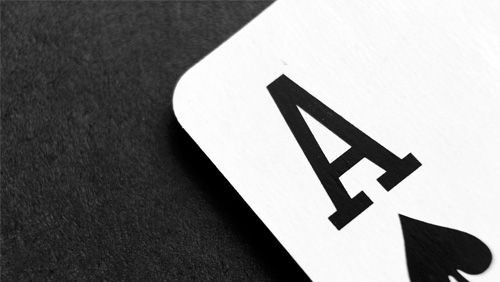 gauge if that's acceptable.
People prefer food than poker, so, bearing in mind the new, trendy, vegan idealism, here is a recipe for a vegan New York style bagel, minus the oil.
Pour 1/2 cup of warm water over 2 tsp of yeast, mix, and allow to activate. Mix 3 1/2 cups of flour with 1 1/2 tsp of salt, and add 3/4 cup of warm water, and the yeast, until a dough forms.
Knead for 10 minutes.
Cover with a damp cloth, leave in a warm place for an hour, or until it doubles in size, and then punch down the dough, and leave for another 10 minutes.
Create balls of dough, and push your finger through the middle. That hole — the inside of your bagel — is what the World Series of Poker (WSOP) give you when you win the coveted Player of the Year (POY).
Media kin uses the word 'coveted' a lot. As you eat your vegan New York style bagel, minus oil, the poker community are questioning it in connection with the WSOP POY award.
Blame Paul Volpe, the three-time WSOP bracelet winner, and 2016 WSOP POY runner-up, who recently questioned why there is no prize, and why players were busting their balls to win it.
Just found out @WSOP gives nothing now for poy. Pretty cheap and sad for the wsop to give absolutely nothing. Not sure why the boys are losing equity in some tournies to try to win it.

— paul volpe (@paulgees81) July 14, 2019
The World Series of Poker (WSOP) created the Player of the Year in 2004. Daniel Negreanu won the first one and remains the only player to win it twice. Following in his ice skates are Allen Cunningham, Jeff Madsen, Tom Schneider, Erick Lindgren, Jeff Lisandro, Frank Kassela, Ben Lamb, Greg Merson, George Danzer, Mike Gorodinsky, Jason Mercier, Chris Ferguson and Shaun Deeb.
Do you think any of them were primarily motivated by money, a free $10,000 Main Event seat or a truck?
Do you think the WSOP should give the winner a cash prize, a free $10,000 Main Event seat or a truck?
The player who got the truck (a Toyota Tundra) was Daniel Negreanu, and it's currently sitting on his brother's driveway. Money or trophies don't motivate Negreanu. Legacy and prestige fuel his drive.
"It is a goal of mine to win a third WSOP POY before anyone else hits a second," Negreanu told us via Twitter.
Negreanu might not need a tangible benefit for winning the POY, but that doesn't mean he's not in favour of the WSOP's current Scrooge-like stance. He even has a plan for generating money for a prize.
"I think they should get a sponsor to put up a prize to the winner," said Negreanu. "Also, the Main Event winner doesn't need a $500,000 bracelet! A lot of that money could go towards the POY. The POY race increases revenue for the WSOP. People in contention pay more rake, even double or triple dipping tournaments to maximize their chance to win POY."
Negreanu's main gripe with the POY isn't the lack of awards, but the points system.
"I think the points system needs an overhaul because quantity still counts for too much in relation to qualify," said Negreanu. "I propose only counting the ten best scores of the summer for a player. We shouldn't reward a player like Chris Ferguson who will angle shoot the system, get in the late registration line, see a line forming behind him, then go to the back of the line to maximize his chances of cashing."
We reached out to Chris Ferguson for a counter-reaction, but we didn't receive a response.
Another problem with the WSOP's hands-off approach when it comes to their POY race is a lack of promotion.
As Negreanu notes:
"The POY can be promoted more than it is, and it is a more prestigious accomplishment than winning one bracelet because it requires over a month of consistent results."
When Negreanu won his second WSOP POY award in 2013, he beat the U.K.'s Matt Ashton in a photo finish.
"I guess my motivation to win it was largely just enjoying competing and trying to win something," replied Ashton. "It probably satisfied my ego in some ways too, but I've never felt tournament results are as meaningful as most pros seem to.
"I'd think it would be a good business move, and maybe slightly beneficial for the popularity of poker, for them to offer at least a trophy or some kind of tournament prize the following year to give players in contention more incentive to play the later events/WSOPE, but a lot of the most likely contenders might be playing them anyway, and find enough incentive to chase it without additional financial prizes."
What does the most successful WSOP proponent of all-time think of Volpe's comments? Phil Hellmuth Jr. has been runner-up on three separate occasions and is still to win the award. We caught up with him as he rode a giant tortoise in the Galapagos Islands, and this is what he had to say.
"I don't seek the POY. I seek bracelets! If I happen to have a great year, then I'll be in contention for POY," said Hellmuth. "In 2011, Ben Lamb had to finish eighth in the Main Event to take away the POY!  In 2012, Greg Merson had to WIN the Main Event to take it away for me! I could care less if they give anything away or not. I would still like to win the POY four or five times!"
With the 90-event 50th Anniversary WSOP done and dusted, let's take a look at the current standings.
WSOP POY standings (2019)
1. Robert Campbell – 3,418.78
2. Shaun Deeb – 3,280.13
3. Daniel Zack – 3,126.13
4. Daniel Negreanu – 3,117.52
5. Philip Hui – 2,881.67
Robert Campbell emerged from the 50th Anniversary WSOP as the only two-time bracelet winner, and he confirmed to me that he would travel to Rozvadov intent on winning the POY title.
What's driving Campbell?
"I think it's a once in a lifetime opportunity for me to have won two bracelets, so I think it'd be remiss of me not to give it my best shot. I mean, why not right?"
What does Campbell think of the inside of the bagel that awaits him if he does win? Should the WSOP do more?
"I mean they can, but it's not that important to me," said Campbell. "When it's all said and done will Magic Johnson stop being the 1987 NBA MVP because he lost his trophy?"
Many people have pointed out that the World Poker Tour (WPT) are the market leaders when it comes to a POY system. Adam Pliska and the team provide the winner with a unique Hublot watch, $15,000 in WPT tournament buy-ins, and complimentary accommodation and land transport at select WPT events. Even the second and third-place finishers bank $7,500 and $2,500 in WPT tournament credits, respectively.
While it seems apparent that adding a tangible incentive to the WSOP POY structure isn't necessarily going to motive people to reach the summit. When you've recently held a tournament series that took in $293,183,345 in prize money, the feeling is unanimous — ditch the bagel, WSOP. ​