The Gaming Inspection and Coordination Bureau (DICJ, for its Portuguese acronym) of Macau released the official results of the second-quarter gross gaming revenue (GGR) activity in the city earlier this week, showing that the mass market sector had surpassed the VIP sector for the second straight quarter. It reported that VIP action accounted for 47.2% of the gaming activity, which was a slight drop of 1.7% from the first quarter of the year, while mass market gaming ticked up about 0.8% over the same period. However, some industry analysts assert that the numbers may be skewed.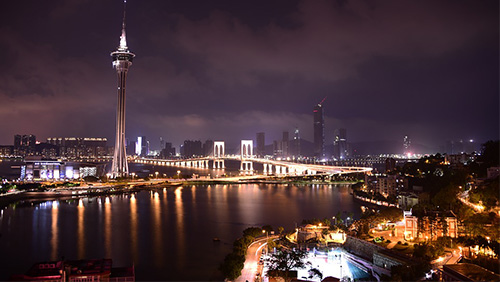 The skewing of the data wasn't intentional; it simply didn't take into account "table reclassification" and its lingering effects. This was the position of several analysts, including Carlo Santarelli of Deutsche Bank Securities who said, "Reclassification activity post the full smoking ban will have a favourable effect on year-over-year mass growth rates and a conversely unfavourable effect on year-over-year VIP growth rates."
The crux of the issue centers on Macau's no-smoking policy in casino, which took full effect at the beginning of this year. In 2018, smoking was banned everywhere in casinos except tableside for high rollers, but this changed January 1. Smoking then became banned even at those tables and altered the casino landscape. In order to appease their customers, casinos had reclassified certain mass-market gaming tables as high-roller tables last year in order to allow the gamblers to continue to smoke—and spend money.
2019 second-quarter mass gaming GGR jumped 18.6%; however, Morgan Stanley Asia analyst Praveen Choudhary asserted that this was "not accurate due to reclassification." He explained, "In first-quarter 2019, the difference between VIP revenue reported by DICJ and the six companies [Macau operators] was MOP5.5 billion [U.S. $683.5 million]. We estimate the difference in second-quarter 2019 is MOP5 billion given the smoking ban, implying the adjusted VIP revenue growth would be -14 percent and mass growth +11 percent year-on-year…"
Two other changes also helped skew the numbers. According to the DICJ report, 110 new gaming tables, as well as 516 slot machines, were added to the live inventory in the second quarter. This was a 2% increase over what was available last year in the same quarter and would have automatically resulted in changes in the revenue numbers.