In Washington, D.C. (District of Columbia), the attorney general's office has launched a lawsuit against Marriott International over what it claims is deceptive pricing related to resort fees. Those fees mislead customers in order to increase company earnings and the office is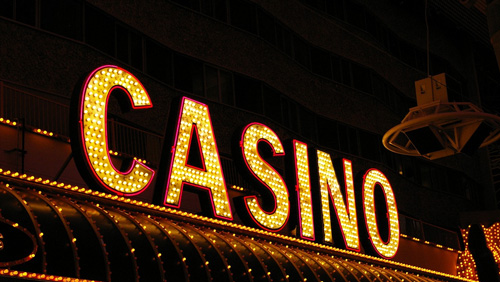 looking to hold Marriott accountable. Almost as soon as the news broke, MGM Resorts International drew unwanted attention to itself by making an announcement of its own. It is planning on increasing the resort fees for three of its properties in Las Vegas.
According to a blog post by Travel Vegas, "MGM Resorts will be increasing resort fees at three of its Las Vegas hotels on August 1, 2019." The new fees will be seen at the Aria, the Bellagio and Vdara, and will be a $6 increase from the current $39.
News of the increase made its way to Twitter, posted by Marc Meltz of EDGe Vegas.  One commenter showed his disdain for the news, stating, "Do you get anything more with that increase? A mint on your pillow, a free pen, no?" Another added, "It's amazing how MGM 2020 has already started digging your own grave. No longer will I do a staycation at MGM properties. It's apparent that they're desperately trying to save as much money as they can. I guess firing all directors and managers was not enough. Time will tell."
The resort fee is purportedly meant to cover certain expenses, such as in-room Wi-Fi, the printing of boarding passes, phone calls, etc. However, it has long been assumed that the fee was actually just a way for a venue to publicize a lower rate for accommodations in order to attract consumers, and bury the difference in the fee.
This is essentially the position of D.C. Attorney General Karl Racine. In announcing his attack on Marriott, he stated, "I am suing Marriott International for charging customers deceptive 'resort fees' when booking hotel rooms. Through these fees, Marriott hides the true price of rooms and misleads customers to increase company profits."
Racine adds, "At least 189 Marriott properties worldwide charge these hidden fees, which range from $9 to as much as $95 per room per day, and consumers only find out about these fees after they begin to book a room."
The resort fee by itself may not seem like a lot of money; however, when combined with the length of a trip, it adds up. For example, a trip to the Bellagio at the beginning of August has an average nightly rate of $206.14 and a week-long trip costs $1,442.98. To that is tacked on the $39 fee, making the trip cost $1,715 and the price will be even higher after August 1. If the trip is booked on the Bellagio website, the price jumps even more—the final price goes from $1,443 to $1,945.60.