Robert Campbell becomes the first player to win multiple bracelets at the 50th Anniversary special after taking down the $10,000 Stud Hi-Lo Championship, and Ricky Alvarado wins the Crazy Eights.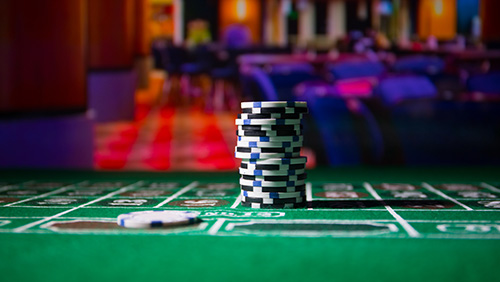 We all have a bucket list, whether lingering in the basement or lying on a Post-It Note stuck to the fridge beneath your 'Serenity Prayer' and 'Count Dracula' magnets.
Robert Campbell has one, and one wonders if a visit to the Czech Republic takes up space? If so, you feel it's going to have a pen mark drawn across it by the year-end.
The Australian must be doing some smudging because he's become the first player to win multiple bracelets at the 50th Anniversary World Series of Poker (WSOP), and with it, the lead in the Player of the Year race.
Campbell added the bracelet, and career-high $385,763 first-place finish from Event #67: $10,000 Stud Hi-Lo Championship, to the $144,027 and bracelet won in Event #33: $1,500 Limit 2-7 Lowball Triple Draw.
Sometimes less is more, as Campbell told PokerNews that he's never played as little poker than coming into the series. Campbell's fresher than a cough drop, as Yueqi Zhu found out in a one-sided heads-up encounter that ended with Campbell's second victory of the series.
The event attracted 151 entrants, and the final table included luminaries like the four-time bracelet winner, Mike Matusow, double bracelet winners, Mike Wattel and Ryan Hughes, and single bracelet winners, Yueqi Zhu, Andrey Zhigalov and Steven Wolansky.
Campbell has now earned more than $1.2m playing live tournaments. It's his third career win and his seventh cash of the summer.
Final table results
1. Robert Campbell – $385,763
2. Yueqi Zhu – $238,420
3. Mike Wattel – $164,647
4. Mike Matusow – $116,255
5. Ryan Hughes – $83,971
6. Qinghai Pan – $62,079
7. Andrey Zhigalov – $46,999
8. Steven Wolansky – $36,460
Three other stars who didn't drop their hula hoop until very late in proceedings included bracelet winners Jesse Martin (12th), Eli Elezra (13th) and Anthony Zinno (14th).
Here are those POY rankings.
WSOP Player of the Year race
1. Robert Campbell – 3,079.31
2. Daniel Zack – 2,920.76
3. Phillip Hui – 2,830.68
4. Shaun Deeb – 2,458.48
5. Anthony Zinno – 2,443.22
6. Scott Clements – 2,368.02
7. Jason Gooch – 2,333.00
8. Rick Alvarado – 2,180.71
9. Upeshka De Silva – 2,162.02
10. Chris Ferguson – 1,140.58
Rick Alvarado wins Crazy Eights event
It was a case of 'Crazy Sevens' for Rick Alvarado after firing seven bullets worth $888 apiece into the Crazy Eights contest. On another day, the $6,216 outlay would have stung like a hospital parking lot ticket after you've just given birth, but after parlaying it into $888,888, there's not a murmur of discontent.
The annual 888Poker sponsored event attracted a record 10,185 entrants, and one of their own made the final table with the Brazilian Pot-Limit Omaha (PLO) cash game grinder, Vivian Saliba, finishing fourth.
There were no wheelchairs parked at the side of the rail for this one.
Patrick Clarke is a former Irish Open winner and two-time European Poker Tour (EPT) finalist, Vlad Darie is a World Poker Tour (WPT) Champions Club member, and incredibly, finished 6/8120 in this event, two years ago.
And then there was Mark Radoja, the two-time bracelet winner, who lost to Alvarez in heads-up action. The American began the final duel with a 3:1 chip lead. No canoodling, just straight-up action without Radoja ever closing the gap. The final hand saw the pair get it in with Radoja ahead with AhTd versus Ad4d only for a four to hit the river, handing Alvarado the win.
It's the second time that Radoja has lost, heads-up, for a bracelet, after losing to Matt Matros in a 1,604-entrant field $1,500 No-Limit Hold'em Six-Handed event in 2012. Radoja was seeking his third bracelet after winning a $5,000 No-Limit Hold'em Shootout in 2011 for $436,568, and the $10,000 No-Limit Hold'em Heads-Up Championship in 2013 for $336,190.
Alvarado moves into eighth place in the WSOP Player of the Year charts after cashing nine times. He now has $1.6m in live tournament earnings, and this was his third live tournament win and his first in four years.
Final table results
1. Rick Alvarado – $888,888
2. Mark Radoja – $548,888
3. Thomas Drivas – $409,888
4. Vivian Saliba – $308,888
5. Alerksandras Rusinovas – $233,888
6. Patrick Clarke – $177,888
7. Vlad Darie – $136,888
8. Mario Hofler – $105,888
Three other stars who were anything but pedestrian in this one were bracelet winners, Ryan Leng (17th), Tommy Nguyen (45th) and Scott Davies (48th).