Sheldon Adelson will soon be more closely tied to the InterContinental Hotel Group (IHG). The company, which has major operations across the globe, is also behind the InterContinental Alliance Resorts (IAR) program. Adelson, through the Sands China company under his Las Vegas Sands (LVS) umbrella, will soon be added to the program, extending a relationship that has LVS's The Venetian Las Vegas already included.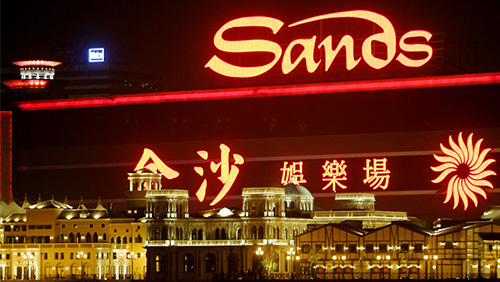 According to an announcement from Tuesday, IAR and Sands China have negotiated a deal that will see The Venetian Macao and The Parisian Macao enter the group. A third Macau venue, The Londoner Hotel, will also be included when it opens sometime in 2020. All of the properties, including the Vegas venue, will be included in the alliance through 2027.
Sands China President Dr. Wilfred Wong said of the new partnership, "We are delighted to be expanding our strategic alliance with our long-term partner, IHG, not only for our existing portfolio of The Venetian Macao and The Parisian Macao, but also The Londoner Hotel when it opens. This valuable partnership further reinforces our commitment to Macao, and to providing outstanding customer experiences across our properties."
The Venetian in Las Vegas was the first IAR included when the alliance was created. Through participation in the entity, properties are able to offer discounts and deals to IHG Rewards Club members, of which there are now more than 100 million, and also to earn club points that can be used at any of the partner resorts.
The president and chief operating officer of the Venetian Las Vegas, George Markantonis, adds, "IHG has been a valuable partner for us here in Las Vegas and we are thrilled to carry the relationship through to 2027. We are proud to provide IHG Rewards Club members direct access to the Las Vegas Strip and all the beautiful offerings within our resort and the award-winning Sands Expo."
IHG covers a range of hotel brands, including Regent Hotels & Resorts, InterContinental Hotels & Resorts, Hotel Indigo, Crowne Plaza Hotels & Resorts, Holiday Inn and many more. It franchises, leases, manages or owns more than 5,600 hotels in over 100 countries and has an additional 1,900 in some phase of development. The company is incorporated in Great Britain and registered in England and Wales.