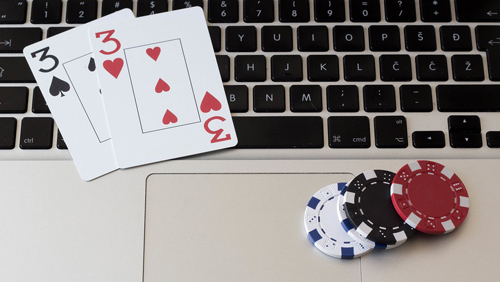 As Saipan considers approving online gambling for the Commonwealth of the Northern Mariana Islands (CNMI), Imperial Pacific haven't been shy to cheerlead the idea. Now that it looks like it might happen, the operator has told the Hong Kong Stock Exchange it would pursue its own online presence if that happens.
The operator, which already has a casino under construction and operating in the CNMI, made their intention known in a June 20 filing to the stock exchange. It wrote:
"The Commonwealth of the Northern Mariana Islands (CNMI) is set to vote on a bill that would allow licences to be issued for online gaming after the [CNMI] House Committee on Gaming recently approved a measure to establish the CNMI as a new base for online gaming operators in the region.
"If approved, the group shall apply for [an] online gaming licence and the industry would also be regulated by the Commonwealth Casino Commission."
There's still a lot unclear about the CNMI online gambling bill, and how it would apply to Imperial Pacific. It could be a purely online operation, with customers able to sign up and play anywhere over the internet. It could also be a remote gambling type set-up, with customers required to sign-up at the casino, an option that would give Imperial a huge competitive advantage in the market.
It's unclear though if the relationship between CNMI and Imperial Pacific would be strong enough to guarantee Imperial Pacific would be granted an online license. Recently, the CNMI Senate asked the governor if Imperial Pacific's tax break situation was allowing it to unfairly manipulate its numbers and avoid paying into the government's coffers.
That's entirely unrelated to an online gambling bill, however if politicians are already asking questions about the operator's civic responsibilities, it also calls into question if they would be excited to expand their potential opportunities in the islands.
Regardless of that, it looks like online gambling is coming to CNMI, and Imperial Pacific have made it clear that they want in.